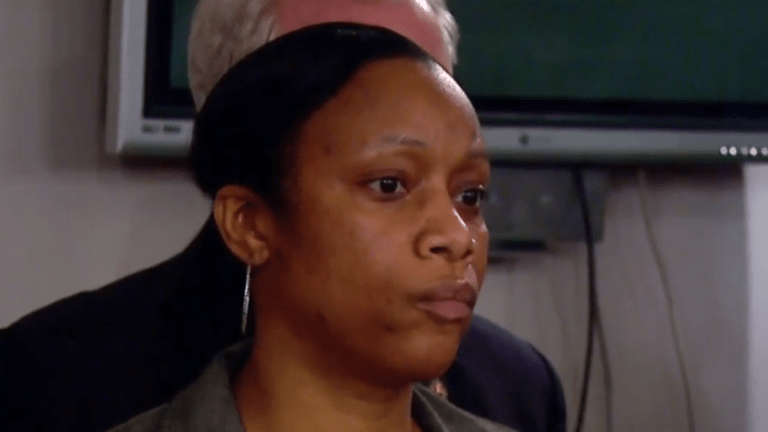 NYPD Sgt. loses vacation days over Eric Garner death
A New York Police Department sergeant who was facing disciplinary charges in connection with Eric Garner's 2014 death will lose vacation time for his failures during the investigation.
Sgt. Kizzy Adonis pleaded guilty, her union representative says she agreed to disciplinary charges and signed a settlement agreement, per CNN.
Adonis agreed to plead no contest to a charge of failure to supervise, and as a penalty. She was required to forfeit the monetary value of 20 vacation days.
"The police commissioner evaluated Sergeant Adonis' supervision of officers under her command that day, and found that it was lacking in certain areas," NYPD Assistant Commissioner Devora Kaye said in a statement.
"That analysis concluded by noting that nothing about her actions that day caused the use of the banned chokehold or the delayed arrival of medical attention for Mr. Garner," Kaye continued.
Earlier this week the news was announced that Officer Daniel Pantaleo had been fired over the death of Garner, whose dying words "I can't breathe" became a rallying cry for protests against police brutality.
The decision comes more than five years after the death of Garner was captured on cell phone video, and months after Deputy Commissioner of Trials Judge Rosemarie Maldonado recommended to Police Commissioner James O'Neill that Pantaleo be removed from the force.
'Garner's mother, Gwen Carr, was "outraged and disgusted" to learn of 'Adonis's plea deal and accused Mayor Bill de Blasio and the Police Department of "actively participating in an ongoing cover-up," according to the New York Times.
"They 'don't want the public to know how deep, how wide and how high the wrongdoing, in this case, went," she said. "Their actions are disgraceful, but I am not going to back down. I will continue to fight."