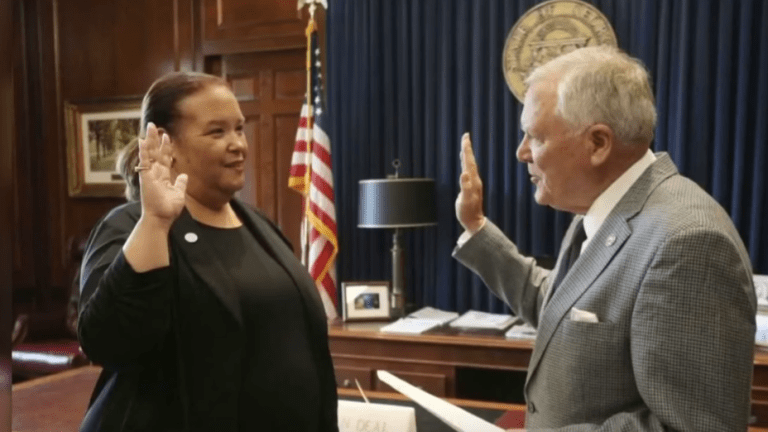 Newly-Appointed Georgia Secretary of State Instructs Officials to Count Absentee Votes
Georgia's newly-appointed Secretary of State has instructed local election officials that they may count absentee ballots, even if they do not have a voter's date of birth.
According to the ACJ, there are voters who thought that section of the form was to sign the date they filled out their ballot, not their year of birth.
New Secretary of State Robyn Crittenden has informed election officials to count such ballots as long as the voter's identity can is verified.
"What is required is the signature of the voter and any additional information needed for the county election official to verify the identity of the voter," Crittenden wrote. "Therefore, an election official does not violate [state law] when they accept an absentee ballot despite the omission of a day and month of birth … if the election official can verify the identity of the voter."
The news comes after supporters of Democratic gubernatorial candidate Stacey Abrams asked a federal judge to order elections officials to count rejected absentee and provisional ballots in the governor's race and to move the deadline for certifying the election back by a day.
Georgia counties have until 5 p.m. on Tuesday to certify their results.