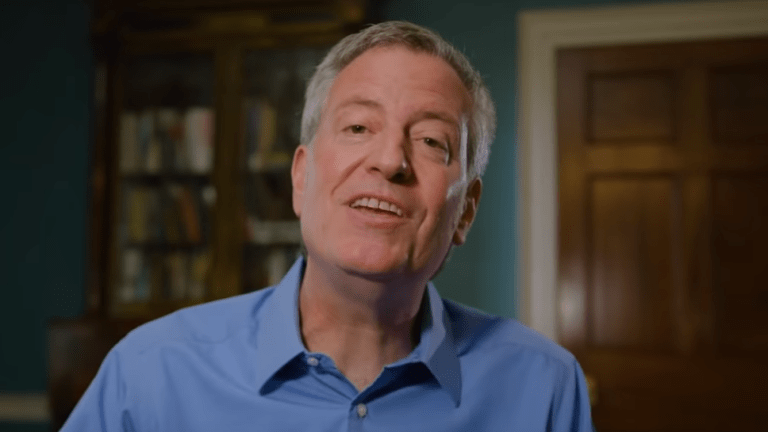 New York City Mayor Bill De Blasio is running for president, too.
Bill de Blasio, the mayor of New York City who has announced this week that he too, is running for president.
The mayor announced his decision in a video before appearing on 'Good Morning America.' The announcement makes him the 24th Democrat to run for president in 2020.
"I'm a New Yorker. I've known Trump's a bully for a long time. This is not news to me or anyone here, and I know how to take him on. [...] Don't back down in the face of a bully. Confront him. Take him on," he said.
"As president, I will take on the wealthy. I will take on the big corporations. I will not rest until this government serves working people," he said.
De Blasio has spoken out about the blow New York has taken since Trump was elected.
"I am concerned that I think right now our federal government is not helping New York City in a whole host of ways and we're being hurt all the time by bad policies in Washington," de Blasio said at a news conference last month. "So real changes are needed in our country," he said. "If they don't happen, New York City continues to suffer."
Trump does not seem too worried about the New York Mayor's bid:
"The Dems are getting another beauty to join their group. Bill de Blasio of NYC, considered the worst mayor in the U.S., will supposedly be making an announcement for president today. He is a JOKE, but if you like high taxes & crime, he's your man. NYC HATES HIM!" he tweeted.