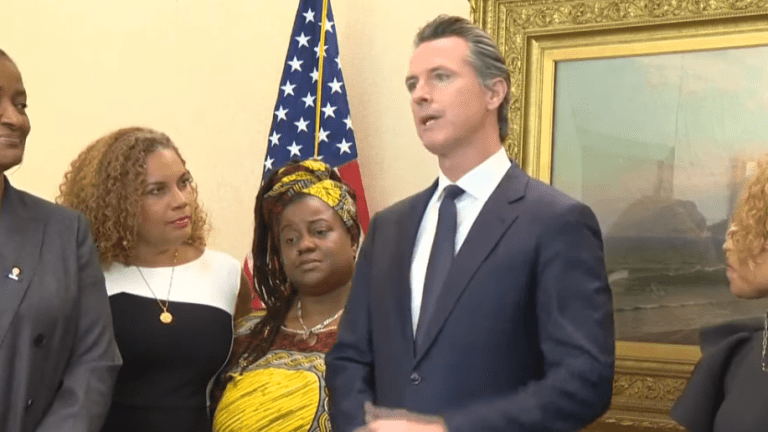 New York Bans Race-Based Hair Discrimination With CROWN Act
New York has introduced new legislation which bans race-based hair discrimination. 
New York Gov. Andrew Cuomo signed Assembly Bill 07797 into law, which "prohibits race discrimination based on natural hair or hairstyles."
"For much of our nation's history, people of color - particularly women - have been marginalized and discriminated against simply because of their hairstyle or texture," Cuomo said in a statement.
"By signing this bill into law, we are taking an important step toward correcting that history and ensuring people of color are protected from all forms of discrimination," he said. 
Notably, the new law provides:
"Workplace dress code and grooming policies that prohibit natural hair, including afros, braids, twists, and locks, have a disparate impact on black individuals as these policies are more likely to deter black applicants and burden or punish black employees than any other group." 
Assemblymember Tremaine Wright, a Democrat said was pleased about the new law.
"While chatting with racial and gender equity champion Adjoa B. Asamoah about the longstanding and problematic practice of hair discrimination, I recalled the action Congresswoman Marcia Fudge took during her tenure as Congressional Black Caucus Chair to confront new rules the army proposed to ban hairstyles that would disproportionately impact Black women," she said.
"I determined a legislative fix was in order, and decided I'd carry the CROWN Act in NY," she continued in a statement. "I am beyond proud to have done so, and for New York to be the first state to have had this historic bill passed in both chambers. Special thanks to Speaker Heastie and Majority Leader Stewart Cousins for their leadership."
The news comes just weeks after California Gov. Gavin Newsom signed similar legislation into law, making California the first ever state to do so.