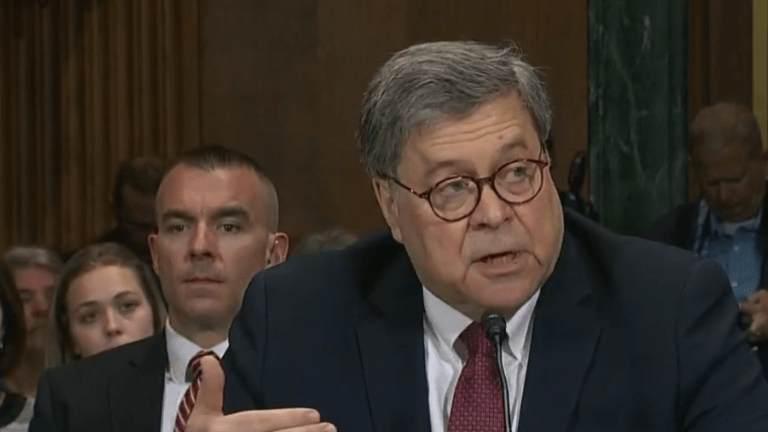 Mueller's letter to AG William Barr expressed frustration with his Russia investigation summary
Democrats on the House Judiciary Committee have released the letter special counsel Robert Mueller sent to Attorney General William Barr expressing frustration with Barr's summary of Mueller's Russia investigation.
"The summary letter the Department sent to Congress and released to the public late in the afternoon of March 24 did not fully capture the context, nature, and substance of this Office's work and conclusions," Mueller wrote. 
"There is now public confusion about critical aspects of the results of our investigation. This threatens to undermine a central purpose for which the Department appointed the Special Counsel: to assure full public confidence in the outcome of the investigations."
Barr also failed to release documents that Mueller's provided documents it and suggested the Department of Justice release them to the public.
"The Attorney General ultimately determined that it would not be productive to release the report in piecemeal fashion," a Justice Department spokeswoman told The Hill of the documents provided by Mueller.
Last month, Barr held a news conference before the redacted report was released by the Justice Department where he echoed Trump's rhetoric of "no collusion" which was not stated in the Mueller report. Barr claimed that the report found no wrongdoing by Trump and many compared the bizarre conference as a PR run.
"Why didn't President Obama do something about Russia in September (before November Election) when told by the FBI? He did NOTHING, and had no intention of doing anything!" Trump tweeted out on Wednesday morning.
"NO COLLUSION, NO OBSTRUCTION. Besides, how can you have Obstruction when not only was there No Collusion (by Trump), but the bad actions were done by the "other" side? The greatest con-job in the history of American Politics!"