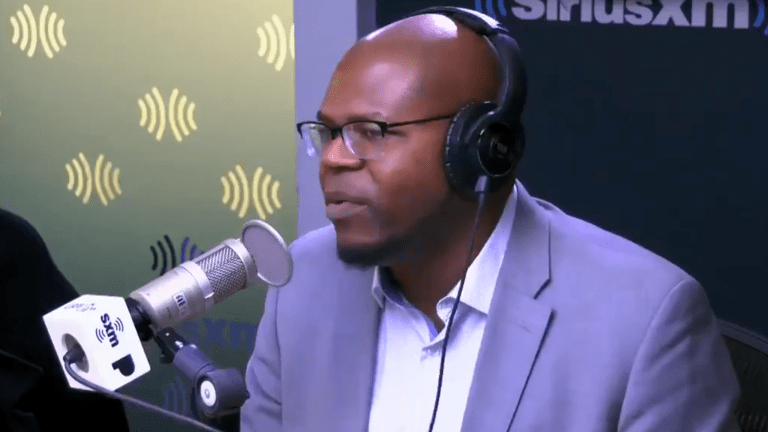 MSNBC's Johnson dragged for calling Sanders aides 'island of misfit Black girls'
MSNBC's Dr. Jason Johnson is catching heat after he referred to Sen. Bernie Sanders's presidential campaign staffers as an "island of misfit black girls."
During an appearance on Karen Hunter's SiriusXM interview on Friday, Johnson said that "racist, liberal whites seem to love them some Bernie Sanders."
"The man cares nothing for intersectionality," Johnson said of Sanders, a 2020 Democratic presidential candidate, on SiriusXM's The Karen Hunter Show. "And I don't care how many people from the island of misfit black girls that you throw out there to defend you on a regular basis."
"I do find it fascinating that the racist, liberal white seem to love them some Bernie Sanders," Johnson also stated. "And always have a problem with any person of color who doesn't want to follow the orthodox of their lord and savior Bernie Sanders."
"That's where you have crossed the line, sir," replied Hunter.
"I don't care," said Johnson.
After the interview aired, #firejasonjohnson trended online.
"I hope we can have political disputes without engaging in open racism and sexism," Briahna Joy Gray, Sanders' national press secretary, tweeted after hearing his comments on the show. "This misogynoir is disappointing, but not surprising from Dr. Jason Johnson. I hope we can all encourage each other to be better."
"There is a large coalition of people who believe in what he's trying to do for the working class. Because, quite frankly, there's a lot of Black people who are working class and not just misfits according to Dr. Jason Johnson of your network," author Benjamin Dixon said on Ari Melber's MSNBC show.