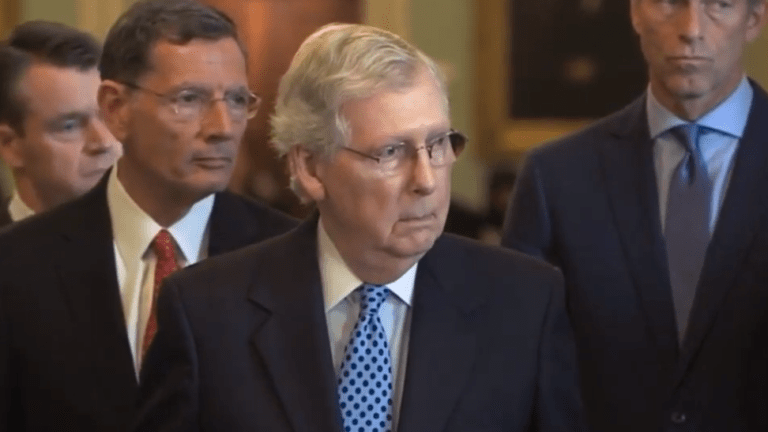 Mitch McConnell says African Americans don't need reparations because... Obama
Senate Majority Leader Mitch McConnell revealed that he does not think that reparations are a "good idea," even citing former POTS Barack Obama as a reason.
"I don't think reparations for something that happened 150 years ago for whom none of us currently living are responsible is a good idea," McConnell said. "We've tried to deal with our original sin of slavery by fighting a civil war, by passing landmark civil rights legislation. We elected an African American president," he continued referring to Obama.
"I think we're always a work in progress in this country, but no one currently alive was responsible for [slavery], and I don't think we should be trying to figure out how to compensate for it," McConnell added. "No, I don't think reparations are a good idea."
His comments on Tuesday came just a day before the House Judiciary Subcommittee is scheduled to have its first hearing on reparations. Ta-Nehisi Coates and Danny Glover are scheduled to attend.  
Several Democratic presidential contenders have pledged their support to at least researching the possibility of reparations for the Black community - and how they could be implemented.
Sen. Kamala Harris said the following during an interview with NPR back in March:
"I think reparations - yeah. I think that the word, the term reparations, it means different things to different people. But what I mean by it is that we need to study the effects of generations of discrimination and institutional racism and determine what can be done, in terms of intervention, to correct course."