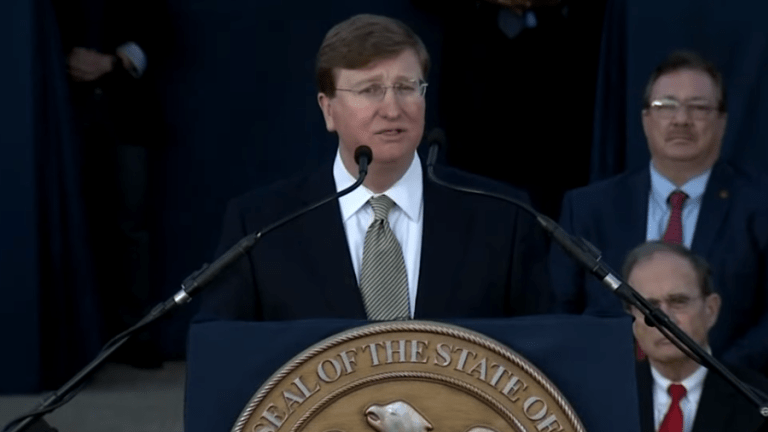 Mississippi's governor to shut down unit where 9 inmates have died
Mississippi's newly sworn-in governor has announced that he will be closing a unit inside one of the state's prisons which has already seen the deaths of nine inmates in less than a month.
"All Mississippians must be able to trust that the people in charge of the system are acting with competence to keep them safe," Gov. Tate Reeves said during his state of the state speech. "We must be able to trust that the corrections officers operating these prisons have the tools that they need to do their jobs and that they are compensated fairly."
Reeves told reporters that he recently visited the Mississippi State Penitentiary at Parchman.
"The problems were infuriating, there is no excuse," Reeves said. "We can do better."
The death of 26-year-old inmate Joshua Norman, who was found hanging in his one-man cell in the prison's Unit 29 on Sunday, appeared to be the last straw. At least two other inmates were found hanging in the same unit.
Reeves said Monday he has instructed the Mississippi Department of Corrections to shut down Unit 29, which he called -- "the most notorious unit."
Last month, Pelicia E. Hall, the department's former commissioner, announced her resignation after being offered a position within the private sector.
"Since early March 2015, I have been focused on progressively moving the Mississippi Department of Corrections forward," she said in her December statement. "While there have been many challenges, my administration has kept its focus on that goal."
Mississippi's corrections system is undoubtedly in a shambles and has garnered increased scrutiny after reports surfaced of deadly fights among prisoners at several facilities, including Parchman and South Mississippi Correctional Institution in Leakesville. Civil rights groups and U.S. Rep. Bennie Thompson have requested a U.S. Justice Department investigation into the prison system.