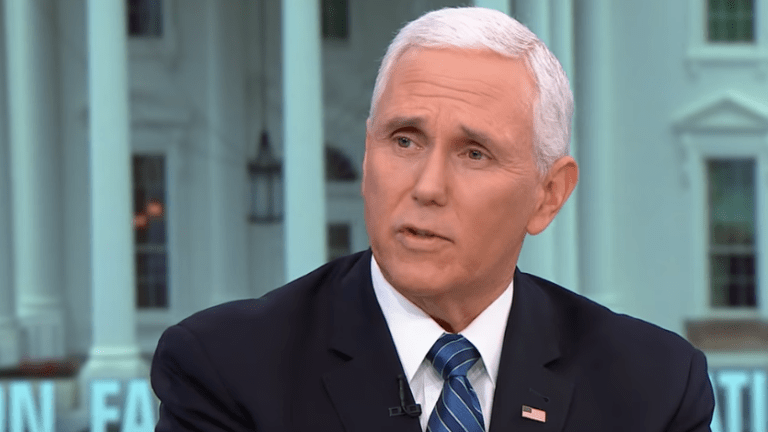 Mike Pence Slammed for Comparing Trump to Martin Luther King. Jr
Vice President Mike Pence is under fire after he recently quoted Marthin Luther King Jr and compared him Republican President Donald Trump.
Pence appeared on the CBS "Face the Nation" on Sunday Pence actually quoted a passage from King's "I Have a Dream" speech in a bid to push their agenda for the southern border wall.
"One of my favorite quotes from Dr. King was 'Now is the time to make real the promises of democracy,'" he said.
"You think of how he changed America. He inspired us to change through the legislative process, to become a more perfect union.
"That's exactly what President Trump is calling on Congress to do — come to the table in the spirit of good faith. We'll secure our border. We'll reopen the government, and we'll move our nation forward, as the president said yesterday, to even a broader discussion about immigration reform in the months ahead."
It's fair to say that viewers did not take kindly to the brazen comparison. And using an iconic civil rights activist and community leader to push their agenda is a new low for the administration.
Watch the full interview below.