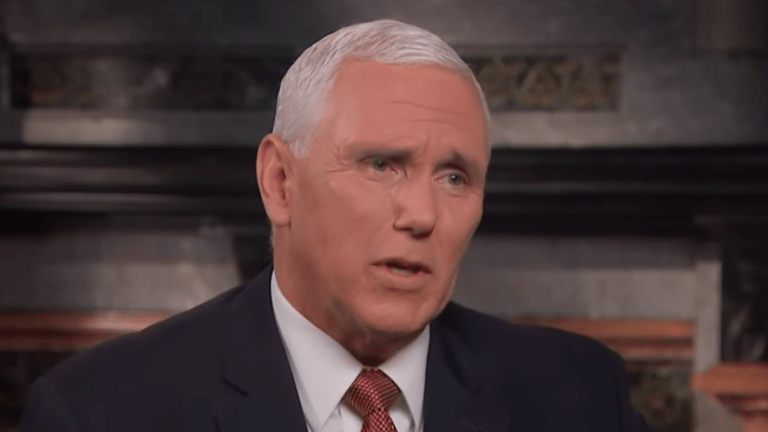 Mike Pence accuses the FBI of spying on Trump's 2016 election campaign
Vice President Mike Pence has accused the FBI of allegedly spying on the Trump campaign in 2016 and is demanding an investigation.
Speaking to Fox News, Pence responded to a New York Times report that alleged that the FBI sent an undercover agent to gather information from Trump campaign aide George Papadopoulos.
"It is very troubling," Pence said. "Just as the report a week ago that two discredited FBI agents were actually conversing about sending a counter-intelligence official during one of my first intelligence briefings.
"But we've got to get to the bottom of how all this started. The American people have a right to know how this investigation even began. And as the attorney general said when he testified before Congress, there was spying," he continued.
"We need to understand why there was. Whether there was a sufficient predicate. We really need to get to the bottom of how this all began and if there was a violation of the rules, if the law was broken, the people that were responsible need to be held accountable," Pence added.
During his hearing this week, Attorney General William Barr told Congress, "I think spying did occur. The question is whether it was adequately predicated. And I'm not suggesting that it wasn't adequately predicated. But I need to explore that."
"To the extent there was overreach, what we have to be concerned about is a few people at the top getting it into their heads that they know better than the American people," Barr went on to tell the Senate Judiciary panel.