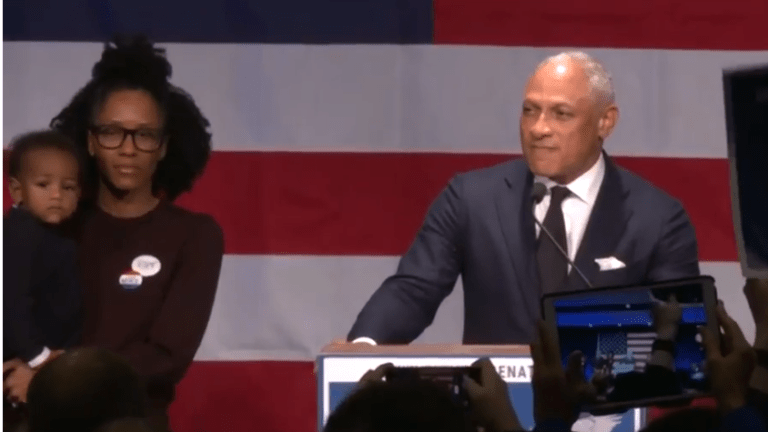 Mike Epsy Defeated by Cindy Hyde-Smith in Senate Race
Democrat Mike Espy lost the Mississippi Senate runoff election to Republican candidate Cindy Hyde-Smith Tuesday night. 
Hyde-Smith is the first woman elected to the Senate from Mississippi, and the Republican majority in the Senate will grow to 53-47, but that achievement is unfortunately shrouded in controversy.
Hyde-Smith has come under fire for making a joke about a public hanging and enjoys dressing up as a Confederate soldier in her downtime, as evidenced on her Facebook page.
"This win tonight, this victory, it's about our conservative values... It's about the things that mean the most to all of us Mississippians: Our faith, our family. But it's those things that I will take to Washington, D.C., that I want to represent all of Mississippians with these values. And I will fight for it, I assure you, every single day. I am your warrior."
NAACP weighed in on Hyde-Smith's win:
"While we are hopeful that the Senator-elect will prove herself worthy of her new office, this election demonstrates the need to continue broadening the tent of civic and democratic participation in our nation," their statement reads. "We must continue to organize, empower Americans to make their voices heard, and use and harness this power to produce real change in Mississippi and nationwide."
Epsy also released a statement about Hyde-Smith's journey to Washington:
"While this is not the result we were hoping for, I am proud of the historic campaign we ran and grateful for the support we received across Mississippi." He vowed that tonight's election "is the beginning, not the end" and promised that "we are not going to stop moving our state forward just because of one election. I look forward to finding new ways to do just that."