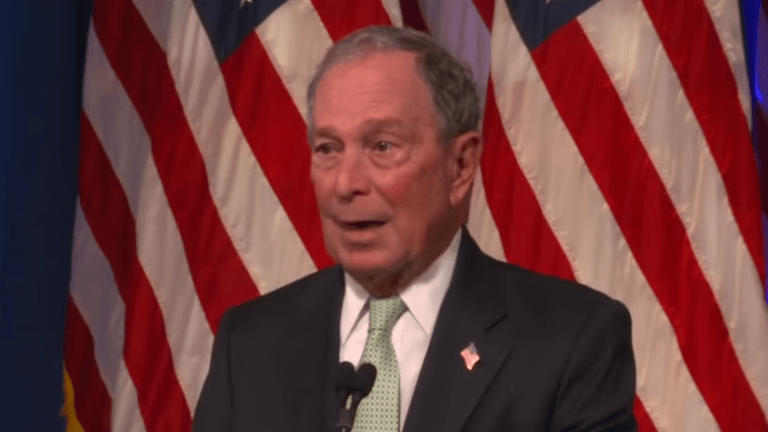 Mike Bloomberg overtakes Kamala Harris in Democratic primary poll
Former Mayor Michael Bloomberg only announced his bid for president last week, but according to a new poll, he has already surged past Sen. Kamala Harris.
According to a new Hill-HarrisX national Democratic primary poll, Bloomberg's support increased from 3 percent to 6 percent among likely Democratic voters and Democratic-leaning independents. Harris' support remains at just 2 percent.
But Bloomberg still has a long way to go if he wants to become the Democratic nominee for president.
Bloomberg is still lagging behind the party's current frontrunners, former Vice President Joe Biden, and Sens. Elizabeth Warren, Bernie Sanders, and South Bend, Ind., Mayor Pete Buttigieg.
Biden remains the frontrunner with 31 percent support. Sanders has 15 percent support, and Warren sliding has fallen to 10 percent.
Last week, a senior aide in the Harris camp resigned, revealing cracks in the California senator's campaign:
Kelly Mehlenbacher, the state operations director, slammed the Harris' campaign organization in the letter obtained by the New York Times.
"This is my third presidential campaign, and I have never seen an organization treat its staff so poorly," Mehlenbacher wrote, referring to Harris' campaign manager, Juan Rodriguez Harris's sister, Maya, the campaign chairwoman, for laying off aides with no notice. "With less than 90 days until Iowa we still do not have a real plan to win."
"It is not acceptable to me that we encouraged people to move from Washington, DC to Baltimore only to lay them off with no notice, with no plan for the campaign, and without thoughtful consideration of the personal consequences to them or the consequences that their absence would have on the remaining staff," the letter says.