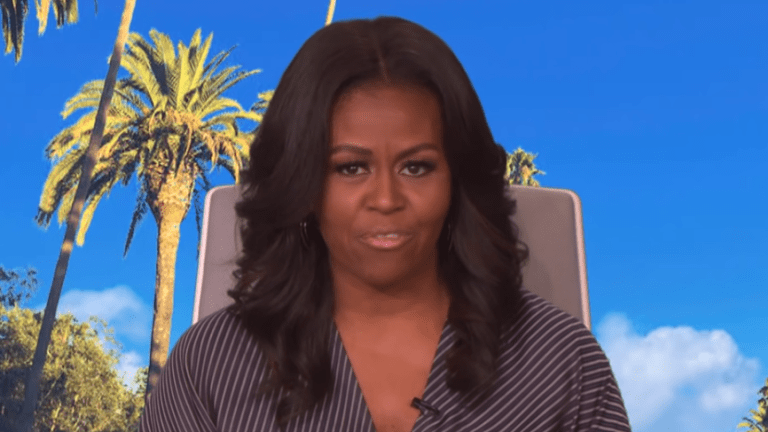 Michelle Obama Responds to Trump's 'Go Back' Remarks
For First Lady Michelle Obama has thrown a little shade at President Trump following his recent "go back" remarks, which have caused many to label Trump as a racist.
Obama did not single Trump out, but it's clear from her recent post on social media that she is unhappy with his recent comments.
"What truly makes our country great is its diversity. I've seen that beauty in so many ways over the years," Obama wrote.
 "Whether we are born here or seek refuge here, there's a place for us all. We must remember it's not my America or your America. It's our America."
Obama was recently named as the world's most admired woman, according to YouGov's recent poll of 42,000 people across 41 counties.
Last Wednesday, a crowd at his campaign rally in North Carolina chanted "send her back" after he trashed Rep. Ilhan Omar, a Somali-born American citizen from Minnesota.
Trump told Reps. Alexandria Ocasio-Cortez, D-N.Y., Ilhan Omar, D-Minn., Rashida Tlaib, D-Mich., and Ayanna Pressley, D-Mass to "go back" to their countries if they were not happy with his performance.
He denied that the chants were racist:
"You know what's racist to me? When someone goes out and says the horrible things about our country, the people of our country, that are anti-Semitic, that hate everybody, that speak with scorn and hate, that to me is really a dangerous thing," he said last week
Trump is busy campaigning for reelection in 2020 and is once again, playing into the diversity fears of his core voters.