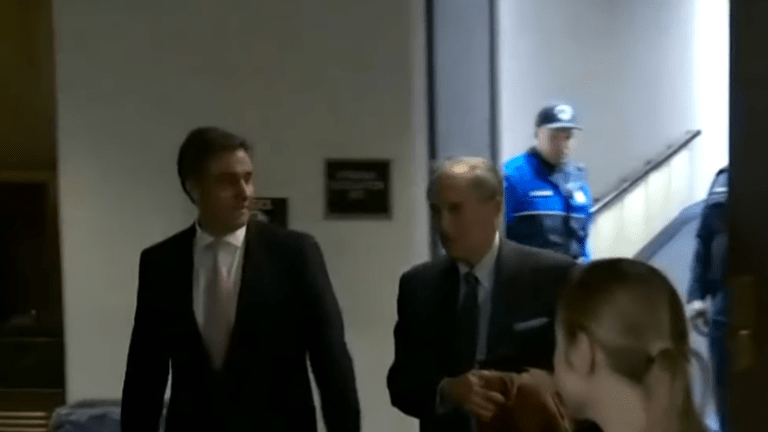 Michael Cohen to testify that Trump has a history of using racist language
More bad news for President Trump after it is being reported that his former lawyer and long-time friend, Michael Cohen is to testify that often Trump used racist language.
The New York Times reports that Cohen will use his public testimony to the House Oversight and Reform Committee to describe the "lies, racism and cheating" and claims that the president " lies about his wealth and possible criminal conduct."
White House press secretary Sarah Huckabee Sanders issued a statement on Tuesday morning to rebuff Cohen's claims:
"Disgraced felon Michael Cohen is going to prison for lying to Congress and making other false statements," she said. "Sadly, he will go before Congress this week and we can expect more of the same. It's laughable that anyone would take a convicted liar like Cohen at his word, and pathetic to see him given yet another opportunity to spread his lies."
The Wall Street Journal reports that Cohen will recount examples of Trump's racist comments, including times when he allegedly questioned the intelligence of African-Americans.
Cohen has also previously alleged in a November interview with Vanity Fair that Trump made racist statements during the 2016 campaign and during the early seasons of "The Apprentice." Trump denied the claims. It was also alleged that a video of him saying the "n-word" existed, but a video has yet to surface.
Cohen will speak privately on Tuesday with the Senate Intelligence Committee before public testimony on Wednesday. On Wednesday, the president will be meeting with Vietnam with North Korean leader Kim Jong Un.