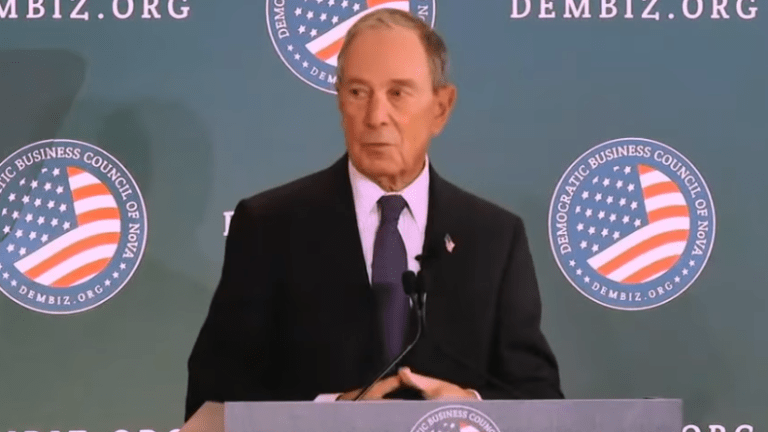 Michael Bloomberg officially announces  presidential bid
After much anticipation, Billionaire businessman Michael Bloomberg has officially announced his presidential bid for 2020.
"Defeating Donald Trump — and rebuilding America — is the most urgent and important fight of our lives. And I'm going all in," the former Republican said. "I offer myself as a doer and a problem solver — not a talker. And someone who is ready to take on the tough fights — and win."
Bloomberg may be the perfect choice for some of the more left-center Democrats.
Bloomberg is a champion of gun control and addressing climate change, but he is against Medicare for all, and he is also fervently opposed to the wealth tax proposed by fellow presidential candidate, Sen. Elizabeth Warren.
In his statement on Monday, Bloomberg said that Trump "represents an existential threat to our country and our values."
"If he wins another term in office, we may never recover from the damage," the statement continues. "The stakes could not be higher. We must win this election. And we must begin rebuilding America. I believe my unique set of experiences in business, government, and philanthropy will enable me to win and lead."
Just last week, Bloomberg apologized for his controversial "stop and frisk" policy that he rolled out during his tenure as New York City Mayor.
"Over time, I've come to understand something that I long struggled to admit to myself: I got something important wrong," Bloomberg said. "I got something important, really wrong. I didn't understand back then the full impact that stops were having on the black and Latino communities. I was totally focused on saving lives, but as we know: Good intentions aren't good enough."