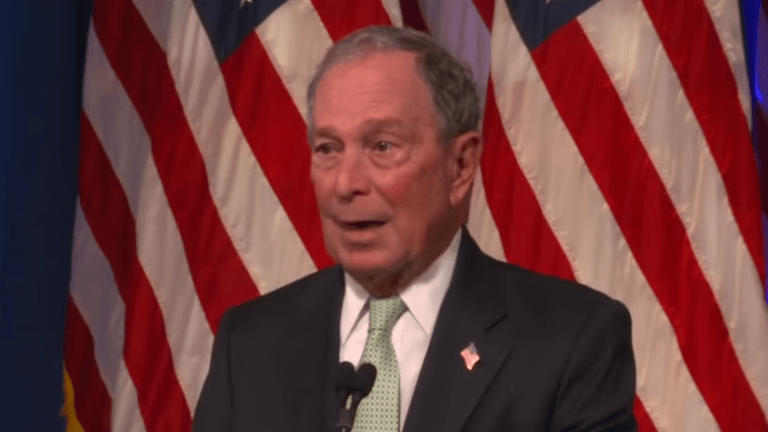 Michael Bloomberg entered the presidential race because he thinks Trump could win 2020
Democratic presidential candidate Mike Bloomberg's 2020 campaign chief Kevin Sheekey has revealed that the former New York City mayor's decision to enter so late into the race is because he was concerned that Trump could win another four years in office.
"Mike is getting in this race because he thinks that Donald Trump is an existential crisis and he thinks he's on a path to victory, and he's getting in to alter that dynamic," Sheekey to CNN on Monday.
Sheekey added that the general election is only about six states: Wisconsin, Michigan, Pennsylvania, North Carolina, Florida, and Arizona.
"That's the whole general election. And right now Donald Trump is winning, he is winning that election. It's very tough for people who don't live in New York or California to understand that, but that is what's happening," Sheekey said.
On Monday, Bloomberg officially announced his presidential bid for 2020.
"Defeating Donald Trump — and rebuilding America — is the most urgent and important fight of our lives. And I'm going all in," the former Republican said. "I offer myself as a doer and a problem solver — not a talker. And someone who is ready to take on the tough fights — and win."
In his statement on Monday, Bloomberg said that Trump "represents an existential threat to our country and our values."
"If he wins another term in office, we may never recover from the damage," the statement continues. "The stakes could not be higher. We must win this election. And we must begin rebuilding America. I believe my unique set of experiences in business, government, and philanthropy will enable me to win and lead."