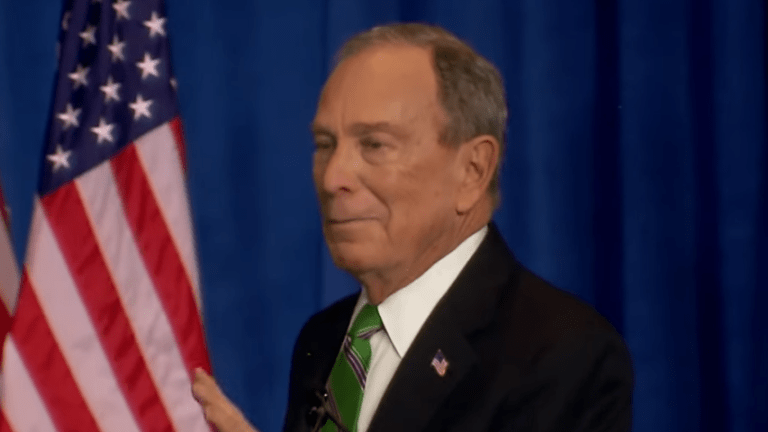 Michael Bloomberg donates $2 million to help register Black voters
Former New York City Mayor Mike Bloomberg has donated $2 million into efforts to secure higher numbers of African-American voters in eight key states -- tackling voter suppression head-on.
"Voter suppression efforts across the country have been a barely disguised effort to keep Black Americans and other Democratic-leaning voters from the polls," Bloomberg said in a statement. "I've always believed we need to make it easier for all citizens to register and vote, not harder."
The money will be assigned to Collective Future -- the nonprofit arm of The Collective PAC, whose mission is to "fix the challenge of African American underrepresentation in elected seats of power throughout our nation," per ABC News.
According to a press release, funds will be used to partner with civic groups and hire field organizers to boost voter registrations in Alabama, Georgia, Florida, Michigan, North Carolina, South Carolina, Texas, and Wisconsin.
The aim is to register 500,000 black voters.
"There is a critical need for Black voter engagement across the country in the 2020 election and beyond and we are deeply grateful to Mike Bloomberg for his partnership and dedication to this critical cause," Quentin James, president of The Collective, said in a statement. "His significant financial contribution will propel our work to historic levels and we are hopeful that this game-changing investment will be supported and replicated by those who embrace the need to advance the Black community."
Bloomberg dropped out of the presidential race last week to endorse former vice president Joe Biden.