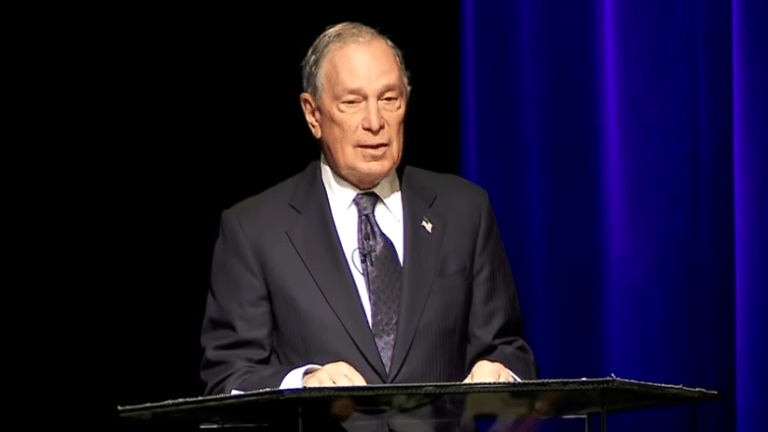 Michael Bloomberg apologizes for Stop-and-Frisk Policy ahead of presidential bid
Billionaire politician Michael Bloomberg has apologized for his controversial "stop and frisk" policy that he rolled out during his tenure as New York City Mayor.
"Over time, I've come to understand something that I long struggled to admit to myself: I got something important wrong," Bloomberg said. "I got something important, really wrong. I didn't understand back then the full impact that stops were having on the black and Latino communities. I was totally focused on saving lives, but as we know: Good intentions aren't good enough."
Bloomberg added that "New York City had 650 murders a year when I came into office, and the toll fell heaviest on black and Hispanic young men. We were determined to do everything possible to stop gun violence, both by taking guns off the street and by taking on the NRA—when few other elected officials were willing to do that," per Politico.
The policy saw Latinx and Black communities nine times more likely to be targeted than their white counterparts. "I now see that we should have acted sooner, and acted faster," Bloomberg said after apologizing to the Chuch attendees.
Bloomberg is expected to announce his plans to run for president any day now.
The city's top police responded to Bloomberg's apology on Sunday. 
"Mayor Bloomberg could have saved himself this apology if he had just listened to the police officers on the street. We said in the early 2000s that the quota-driven emphasis on street stops was polluting the relationship between cops and our communities. His administration's misguided policy inspired an anti-police movement that has made cops the target of hatred and violence and stripped away many of the tools we had used to keep New Yorkers safe. The apology is too little, too late," Police Benevolent Association President Patrick J. Lynch said, according to Fox News.