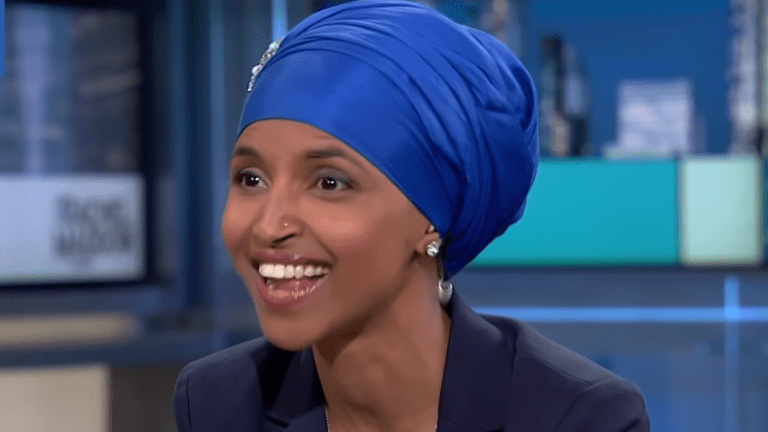 Man arrested for allegedly making death threats against Rep. Illhan Omar
A Trump supporter found himself behind bars after he allegedly made death threats against Congresswoman Rep. Ilhan Omar.
New York resident Patrick W. Carlineo, 55, of Addison, was arrested and charged by criminal complaint with threatening to assault and murder the Minnesota representative. The charge carries a maximum penalty of 10 years in prison, a $250,000 fine, or both. 
The alleged threat took place on Mar. 21, when Carlineo reportedly called Omar's office around 12:20 p.m. He identified himself before asking the staff member, "Do you work for the Muslim Brotherhood? Why are you working for her, she's an (expletive) terrorist. I'll put a bullet in her (expletive) skull."
Carlineo provided a name and phone number to Omar's staff member which led to him being questioned by the FBI on Mar. 29 at his residence in Steuben County, according to the criminal complaint.
USA Today reports that Carlineo told the agents he is a patriot, that he loves Donald Trump and hates radical Muslims in government, the complaint stated.
"If our forefathers were still alive, they'd put a bullet in her head," he told the agents, according to federal court documents. 
Omar is currently making headlines after she called White House advisor Stephen Miller a "white supremacist" on social media.
"Stephen Miller is a white nationalist," Omar tweeted. "The fact that he still has influence on policy and political appointments is an outrage."
Miller is reportedly the brains behind many of Trump's immigration policies and is reportedly the reason that Homeland Security Secretary Kirsjen Nielsen was forced to resign.