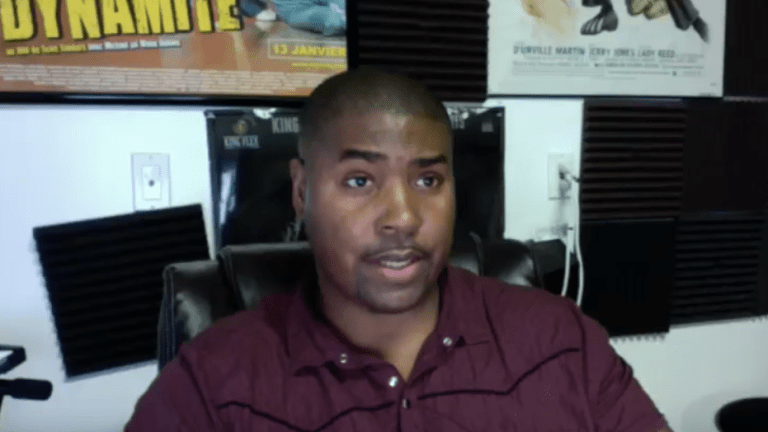 Tariq Nasheed Threatened By Black Gun Advocate Linked To Alt-Right
Popular African American filmmaker Tariq Nasheed is being threatened, by a Trump supporting Hip-Hop artist with ties to the Alt-Right.
Tariq Nasheed is the director and producer of 5 of the top African American documentaries in history - the Hidden Colors film series (4 movies) and 1803 (a documentary about the Haitian revolution).
Hip-Hop artist Maj Toure is known for founding the Black Guns Matter movement. The movement purports to educate people in urban communities about their second amendment rights and responsibilities through firearms training and education. His GoFundMe page has raised $150,000 to help Maj Toure continue his mission.
But Maj Toure's latest actions suggest that he may have other - more sinister motives.
Maj Toure's latest shenanigans were reprehensible. The North Philly resident recently attended the controversial the Young Black Leadership Summit held by President Trump, where he acted out in the most cringe-worthy way. 
Maj Toure can be seen throwing up gang signs while one of his friends appears to praise White Supremacy - saying "white supremacy n*gga."
He can also be heard threatening to "lay hands" on Tariq Nasheed,
"I can't even keep a straight face 'cause Tariq Naheed, you're a clown," Toure says directly to the camera.
"Tariq, that fake address you sent me, the storefront? Don't worry about it. 'Cause I'm movin' to Compton and Imma see you and Imma f*ck you up, off top!" another man yells, donning a white hoodie with the words "ALL GUN CONTROL IS RACIST" emblazoned across his chest in black lettering.
Not a smart video to post for several reasons. The most obvious being that posting threats online never bodes well. 
But this is the internet era and people do not often think about the consequences of their actions before posting. What's baffling to many is why they think hollering "white supremacy" would be respectable or relatable to any person of color. An invitation to the White House does not automatically exempt you from being a victim of the system.
Of course, Black Twitter were not here for the mess and sought to educate the misguided rapper.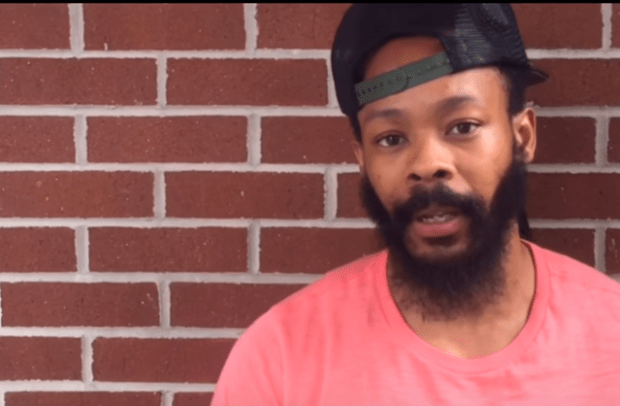 "There's nothing funny about their inability to know or understand that the total system structure of white supremacy is the problem/enemy not Tariq or anyone else that dares to speak out against a system that was designed generations ago to destroy us," one Twitter user responded.
Another added, "Malcolm X said, "we cant take everybody w us"... that's house vs field... ones dignity, morals, family, and integrity can always b bought... the others cannot..."
While this Twitter user was left confused by the ridiculous display:
"I just can't take them serious. Saying you're the "new black white supremacist" doesn't sound empowering. It sounds weak, like the people that are in it. Whatever! 🙄"
Maj Toure was soon forced to hop onto his Twitter page to explain his actions.
"I swear, every time they toss old FALSE ALLEGATIONS out there, we get more and more support. These guys GOTTA know every time they mention me, it HELPS. 😂😂😂 #TweetAboutMeMoreActually #TalkBadTalkGoodJustKeepTalking #YallHelpingSellMerchAndIDidntEvenHireYou #TweetMoreAboutMaj"
This tweet was referring to previous allegations of statutory sexual assault and also a charge of corruption of a minor back in 2012. The charges appear to have been withdrawn, so Toure cannot be assumed to be guilty. He was also charged with and convicted of trademark counterfeiting just a few months later.
Another tweet was aimed directly at the critics of his White House video, claiming that he and his pals were being sarcastic.
"Y'all MAD we made fun of this clown calling EVERYONE "white supremacists" (including Black people) cuz you don't understand SARCASM. You same dudes AINT NEVER FRONT LINE. Come see me in person or STFU and hop off my dick. Talking to ALL OF YALL."
Perhaps Toure will think twice before pulling such a stunt in the future?