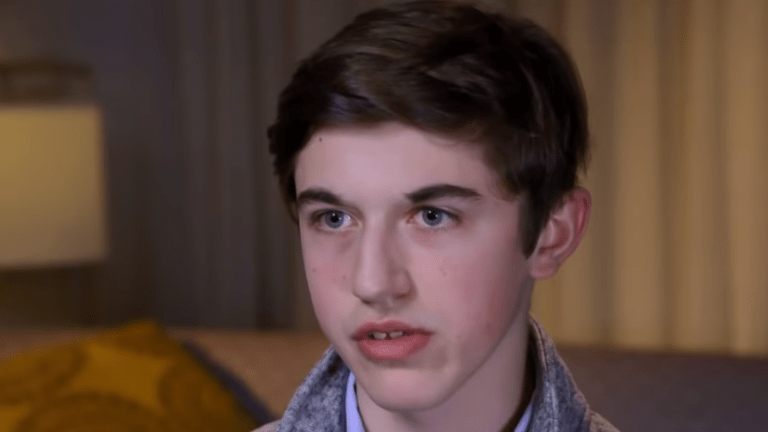 MAGA teen sues CNN for $275 million
The MAGA teenager who went viral after a video of him standing down Native American demonstrator Nathan Phillips is reportedly suing CNN for $275 million.
Covington Catholic student Nicholas Sandmann recently filed a lawsuit against The Washington Post for $250 million but is demanding even more from CNN.
"CNN's agenda-driven fiction about Nicholas and the January 18 incident was not only false and defamatory, it created an extremely dangerous situation by knowingly triggering the outrage of its audience and unleashing that outrage," lawyer L. Lin Wood wrote in lawsuit.
When the video was first released, Sandmann and fellow students were seen wearing MAGA hats and reportedly mocked Phillips' native chant.
"It was getting ugly, and I was thinking: 'I've got to find myself an exit out of this situation and finish my song at the Lincoln Memorial,'" Phillips told The Post that day. 
"I started going that way, and that guy in the hat stood in my way, and we were at an impasse. He just blocked my way and wouldn't allow me to retreat."
But Sandmann sat down in an interview to deny the claims and his family hired lawyer L. Lin Wood to take on the news giants.
"As far as standing there, I had every right to do so. I don't – I – my position is that I was not disrespectful to Mr. Phillips. I respect him. I'd like to talk to him. I mean – in hindsight I wish we could have walked away and avoided the whole thing," he said on the 'Today Show.'
"CNN brought down the full force of its corporate power, influence, and wealth on Nicholas by falsely attacking, vilifying, and bullying him despite the fact that he was a minor child," the suit claimed.