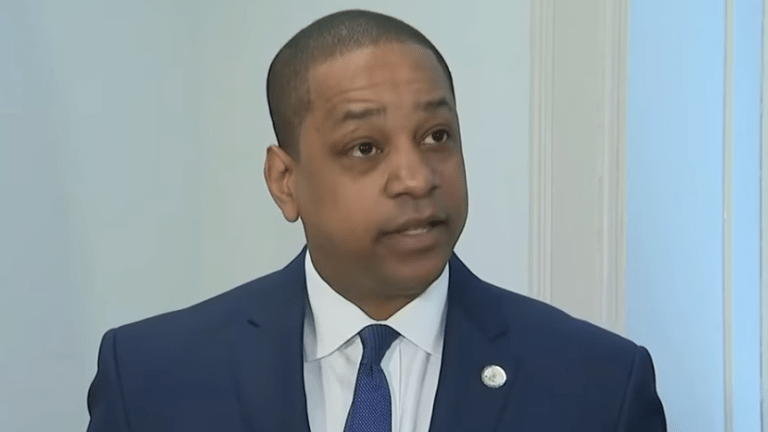 Lt. Gov. Fairfax's defamation suit over CBS interviews on sexual assault claims dismissed
A federal judge has dismissed Virginia Lt. Gov. Justin Fairfax's defamation lawsuit against CBS over several interviews the network aired last year with two women who had accused him of sexual assault.
U.S. District Judge Anthony J. Trenga wrote that "Fairfax does not plausibly allege that CBS, in publishing' sensational and highly damaging accusations made by Tyson and Watson' against him, violated 'basic journalistic standards.' " Jenga added that "Fairfax's allegations are not so 'groundless, frivolous, or unreasonable' or so lacking in a substantial basis in fact and law as to warrant an award of fees," the judge wrote.
Fairfax had sued the network for $400 million and said that he plans to appeal the judge's decision.
"While we respect the court's ruling, we disagree with it," Fairfax said.
"We look forward to appealing the ruling on the motion to dismiss and view this is as a significant step forward in establishing that Meredith Watson fabricated her claim of rape and sexual assault and that Vanessa Tyson fabricated her claim of sexual assault," he said.
In February 2019, Vanessa Tyson and Meredith Watson, stepped forward to accuse Fairfax of sexual assault. Tyson alleged that Fairfax assaulted her in 2004 when they were both working at the Democratic National Convention in Boston. 
"I was so ashamed," Tyson said at the time. "I was so humiliated on so many levels."
"Here I was, this woman working at a rape crisis center as a survivor, speaking, trying to empower survivors of sexual assault," she went on ho also revealed that she is a survivor of incest. Something she claims that Fairfax knew.
Watson accused the Virginia politician of raping her back in 2000 when they were both students at Duke University. Watson also claimed he took advantage of her history as a sexual assault survivor.