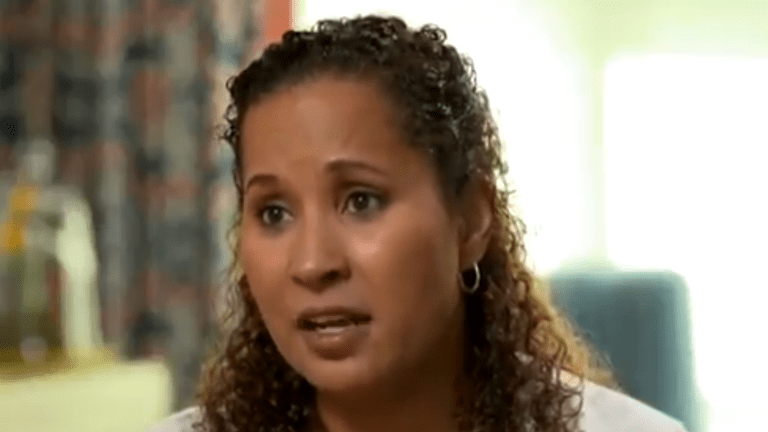 Lt. Gov. Fairfax accuser Vanessa Tyson speaks out
Vanessa Tyson, one of two women accusing LT. Gov Justin Fairfax of sexual assault has spoken out about the allegations in her first public interview.
Tyson sat down with Gayle King of 'CBS' This Morning,' where she addressed her allegations that Fairfax forced her to perform oral sex on him back in 2004. 
"I was so ashamed," Tyson said. "I was so humiliated on so many levels."
"Here I was, this woman working at a rape crisis center as a survivor, speaking, trying to empower survivors of sexual assault," she went on ho also revealed that she is a survivor of incest. Something she claims that Fairfax knew.
"Here's the thing—what I was doing for the rape crisis center was the biggest part of my life at that time."
Tyson also said that she believed Fairfax took advantage of her because of her past experiences.
Tyson and Fairfax met in Boston, Mass. in July 2004 during the Democratic National Convention but earlier this year, Tyson released a statement claiming that he has sexually assaulted her. Her confession triggered another woman to come forward.
Meredith Watson, also claimed he took advantage of her history as a sexual assault survivor.
A statement from the legal team said: 
"Mr. Fairfax then used this prior assault against Ms. Watson, as he explained to her during the only encounter she had with him after the rape. She left a campus party when he arrived, and he followed her out. She turned and asked: 'Why did you do it?' Mr. Fairfax answered: 'I knew that because of what happened to you last year, you'd be too afraid to say anything.'
"Mr. Fairfax actually used the prior rape of his 'friend' against her when he chose to rape her in a premeditated way."
Fairfax vehemently denies all allegations against him.
"From the moment that Dr. Vanessa Tyson and then Ms. Meredith Watson first made accusations that Lt. Governor Fairfax had committed sexual assault decades ago, Lt. Governor Fairfax has been steadfast in saying that the allegations are extraordinarily serious, deserve to be heard, and should be investigated and taken seriously," Fairfax's spokesperson said in a statement. 
"Lt. Governor Fairfax has also been steadfast from the start in saying that a serious, fair, and impartial investigation and examination of the facts would demonstrate that these allegations are false and that he engaged in no wrongdoing whatsoever."