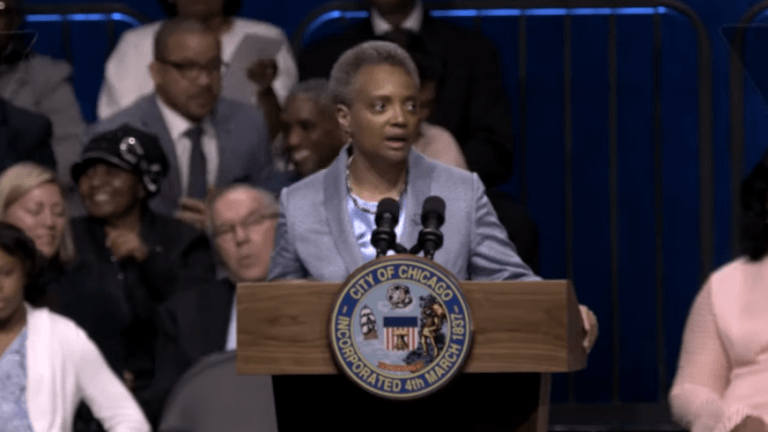 Lori Lightfoot sworn in as Chicago's first Black, openly gay Mayor
Lori Lightfoot was officially sworn in on Monday as Chicago's first Black openly gay mayor.
Lightfoot celebrated her victory but acknowledges that she has plenty of work ahead of her as she serves the city.
"For years, they've said Chicago ain't ready for reform. Well, get ready, because reform is here," Lightfoot said during her inaugural address per the Chicago Sun-Times.
"I campaigned on change. You voted for change. And I plan to deliver change to our government.
"When public officials cut shady backroom deals, they get rich and the rest of us get the bill. When some people get their property taxes cut in exchange for campaign cash, they get the money and … we get the bill," she added.
The former U.S. prosecutor beat longtime Chicago politician Toni Preckwinkle by a landslide after she netted almost 75% of the vote.
"Thank you, Chicago! In this election Toni and I were competitors, but our differences are nothing compared to what we can achieve together," Lightfoot said last month. "Now that it's over, I know we will work together for the city that we both love. Today, you did more than make history. You created a movement for change," she told a crown of supporters.
Lightfoot hailed Chicago as "a city where it doesn't matter what color you are" and "where it doesn't matter who you love, just as long as you love with all your heart." She also reiterated her promise to invest in struggling neighborhoods, not just the booming downtown, a hallmark theme of her campaign pitch.