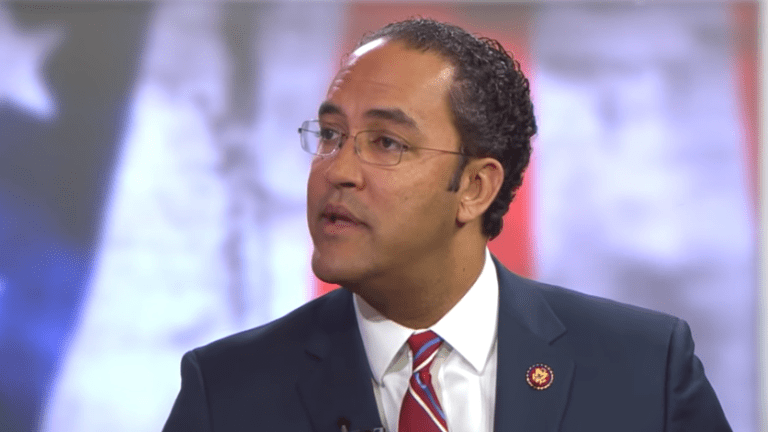 Lone Black House Republican Will Hurd Resigns
Rep. Will Hurd (R-Texas), the only Black Republican in the House of Representatives, has announced that he is resigning and will not be seeking reelection in 2020.
"I have made the decision to not seek reelection for the 23rd Congressional District of Texas in order to pursue opportunities outside the halls of Congress to solve problems at the nexus between technology and national security," Hurd said on Twitter. 
Hurd's tweet also featured a link to an article he penned, which further elaborates on the reasons he has chosen to walk away.
"As the only African American Republican in the House of Representatives and as a Congressman who represents a 71% Latino district, I've taken a conservative message to places that don't often hear it. Folks in these communities believe in order to solve problems we should empower people not the government, help families move up the economic ladder through free markets not socialism and achieve and maintain peace by being nice with nice guys and tough with tough guys. These Republican ideals resonate with people who don't think they identify with the Republican Party. Every American should feel they have a home in our party," he wrote.
"Two centuries ago, I would have been counted as three-fifths of a person, and today I can say I've had the honor of serving three terms in Congress. America has come a long way and we still have more to do in our pursuit of a more perfect union. However, this pursuit will stall if we don't all do our part. When I took the oath of office after joining the CIA, I swore to support and defend the Constitution of the United States against all its enemies. I took the same oath on my first day in Congress. This oath doesn't have a statute of limitations. I will keep fighting to ensure the country I love excels during what will be a time of unprecedented technological change. I will keep fighting to make certain we successfully meet these generational challenges head on. I will keep fighting to remind people why I love America: that we are neither Republican nor Democrat nor Independent; We are better than the sum of our parts," he concluded.
The announcement comes a month after Hurd voted to condemn Trump's attacks against a group of minority congresswomen as racist, one of only four Republicans.
Hurd becomes the sixth Republican to resign in just two weeks.