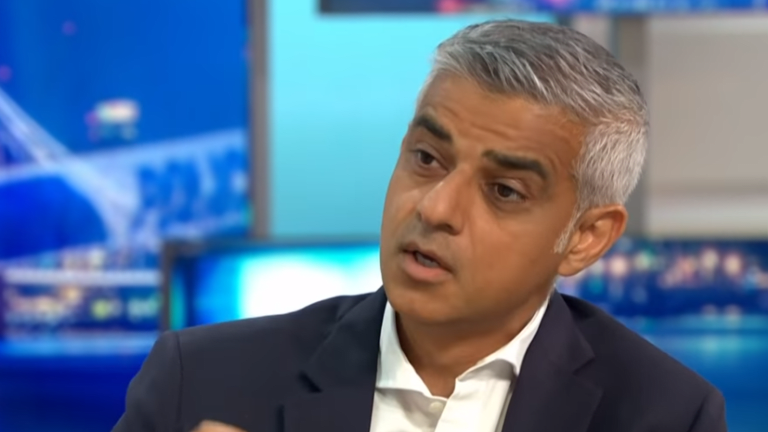 London Mayor Sadiq Khan slams Trump for golfing during Hurricane Dorian
London Mayor Sadiq Khan has slammed President Trump for hitting the golf course while hurricane Dorian ripped through the southeast of the U.S. last week.
"He's clearly busy dealing with a hurricane out on the golf course," Khan, who traveled to Poland to attend a commemoration ceremony on Sunday, told POLITICO's London Playbook.
"These people have been inspired by mainstream politicians who subscribe to their point of view," Khan said. Trump "is a guy who amplifies racist tweets; amplifies the tweets of fascists; says things that are deeply objectionable. If I don't stand up and call that out I think I'm doing a disservice to Londoners who chose me as their mayor."
There is no love lost between Khan and Trump, who have both publicly trashed each other in the public domain.
Of course, Trump wasted no time responding to Khan's remarks:
"The incompetent Mayor of London, Sadiq Khan, was bothered that I played a very fast round of golf yesterday," Trump tweeted. "Many Pols exercise for hours, or travel for weeks. Me, I run through one of my courses (very inexpensive)."
He added, "He is a terrible mayor who should stay out of our business!"
Trump regularly criticized former POTUS Barack Obama for golfing while in office before him, has more than likely played more golf during his time as president than Obama spent across his eight years in the White House.
"I'm going to be working for you, I'm not going to have time to go play golf," he said while campaigning in 2016.