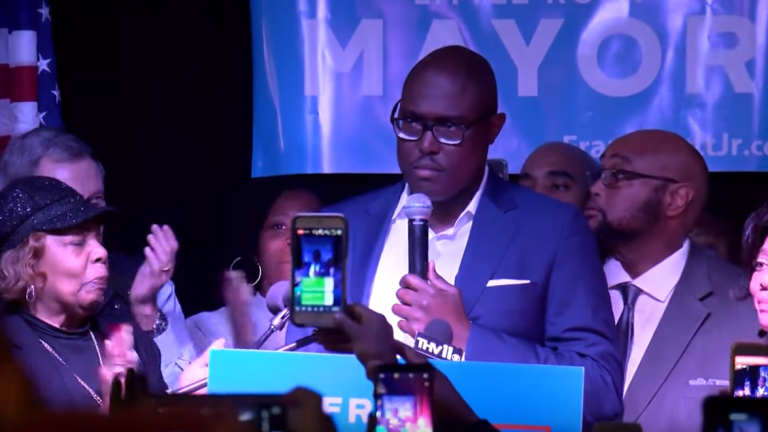 Little Rock Nominates It's First Black Mayor
Little Rock, Arkansas has elected it's first Black mayor.
Frank Scott Jr. made history last week by becoming the first ever Black mayor elected by popular vote in Little Rock.
Scott, 35, defeated Baker Kurrus in a nonpartisan runoff election. Scott racked up more than 58 percent of the vote, forcing Kurrus to concede.
"First I just want to say, it is good to see Little Rock right now. It's good to see every race, every culture, every faith, every sexual orientation, every gender identity — because this is all about unifying our city," said Kurrus.
But Scott was triumphant, and hopped onto Facebook to share his good news:
"From the very beginning of this campaign, we committed to uniting Little Rock, and bringing bold, new leadership to City Hall — leadership that will unlock the true potential of the city so many of us call home, and a city that has a bright future ahead. The voters of our city have spoken, and they agree — it's time," Scott wrote on Facebook following his victory.