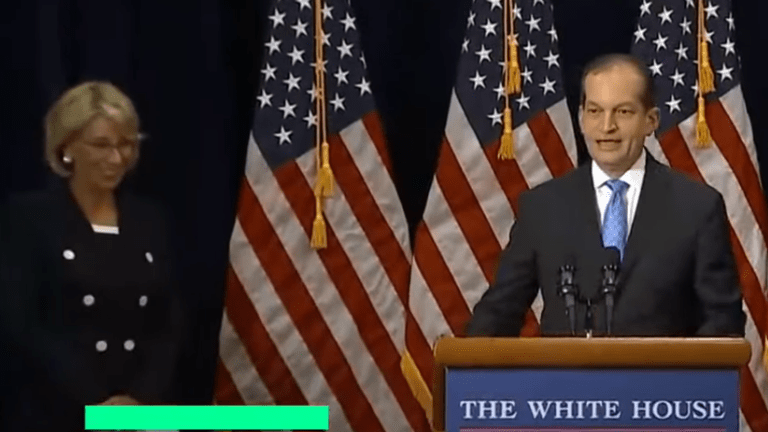 Labor Secretary Acosta Responds to Calls to Resign Over Epstein Case
Labor Secretary R. Alexander Acosta on Tuesday has responded to calls to resign over his role in brokering a lenient plea deal over sex crimes for the New York financier Jeffrey E. Epstein.
Acosta was working as a federal prosecutor in Miami brokered the plea agreement, in which Epstein served just 13 months in jail after being accused of sexually abusing dozens of young women and girls more than a decade ago.
"The crimes committed by Epstein are horrific, and I am pleased that NY prosecutors are moving forward with a case based on new evidence," Mr. Acosta wrote on Twitter.
"With the evidence available more than a decade ago, federal prosecutors insisted that Epstein go to jail, register as a sex offender and put the world on notice that he was a sexual predator," he continued. "Now that new evidence and additional testimony is available, the NY prosecution offers an important opportunity to more fully bring him to justice."
Epstein was arrested in New York this and indicted on charges of sex trafficking and child sexual abuse in Florida, and his Manhattan home between 2002 and 2005 have reignited claims that Acosta breached public trust and is unfit for federal office.
It is unlikely that Acosta will hold on to his job for much longer.
According to Christopher Ruddy, the CEO of Newsmax and Trump's longtime friend, he could be out the door very soon.
"I think the plea agreement he did is indefensible. I think that he is not going to stay for long," Ruddy said.