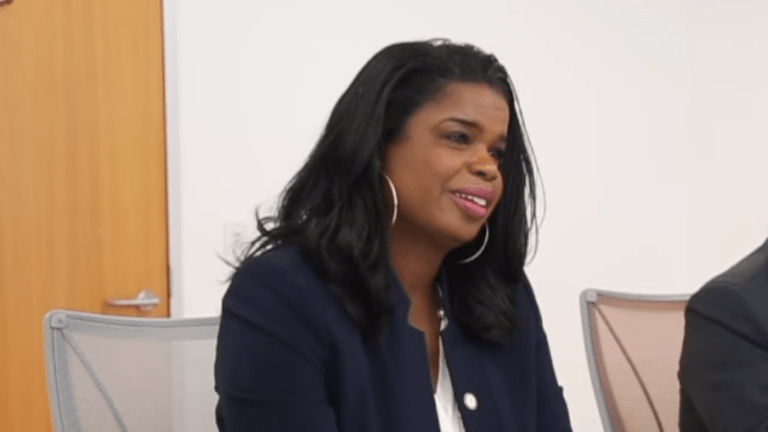 Kim Foxx received 'racially charged' death threats following Smollett case
Chicago State's Attorney Kim Foxx has received "racially charged" death threats since dropping charges against 'Empire' actor Jussie Smollett.
According to the Cook County State Attorney's office have revealed that Foxx has received the threats after the office decided to drop the charges on Mar. 26.
The charges against Smollett were dropped almost two months after he allegedly falsely told police he was attacked by two men shouting anti-gay slurs, and 'MAGA Country' as he made his way to grab a sandwich at Subway in the early hours of the morning. 
"We can confirm that the state's attorney has received threats to her personal safety and security, a number of which have contained racially charged language," Foxx's office told the Chicago Sun-Times Monday.
The city of Chicago has filed a civil complaint against Smollett for his refusal to reimburse $130,000 in overtime payments to police officers who investigated his allegedly false complaint.
 The Chicago Police Department said he orchestrated an alleged hate crime on himself in January because he was unhappy with his salary on the show 'Empire.'
Foxx was forced to recuse herself from the Smollett case back in February due to "potential questions of impartiality based upon familiarity with potential witnesses," a spokesperson for her office told NBC News in a statement on Feb. 19. 
Despite the recusal, text messages released last week showed that Fox maintained an interest in the case and communicated with her staff several times about the case, even accusing the department of "overcharging Smollett."