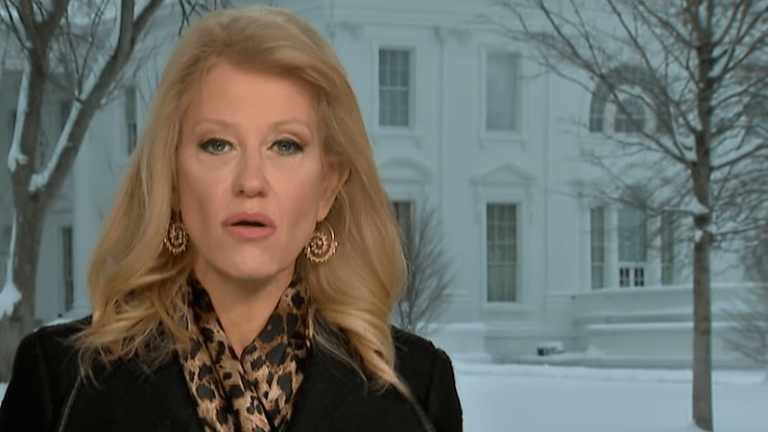 Kellyanne Conway's Husband Calls President Trump a 'Pathological Liar'
Kellyanne Conway's husband made it clear that he is not a fan of the president, calling him a "pathological liar" in a recent tweet.
George T. Conway III, who is also a conservative lawyer blasted Trump after he again labeled the media as the "enemy of the people."
Trump tweeted: 
"Remember it was Buzzfeed that released the totally discredited "Dossier," paid for by Crooked Hillary Clinton and the Democrats (as opposition research), on which the entire Russian probe is based! A very sad day for journalism, but a great day for our Country!"
Before he added that:
"Fake News is truly the enemy of the people!" and Conway retweeted the president, adding:
"In light of the fact that you are a pathological liar, you should not be heard to complain about inaccurate media reports."
Trump's tweeted followed Robert Mueller's office doubting parts of a recent BuzzFeed report claiming that Trump had instructed his former fixer and personal lawyer Michael Cohen to lie to Congress.
His wife, who currently serves as the Counselor to the President, has not commented on the remarks.