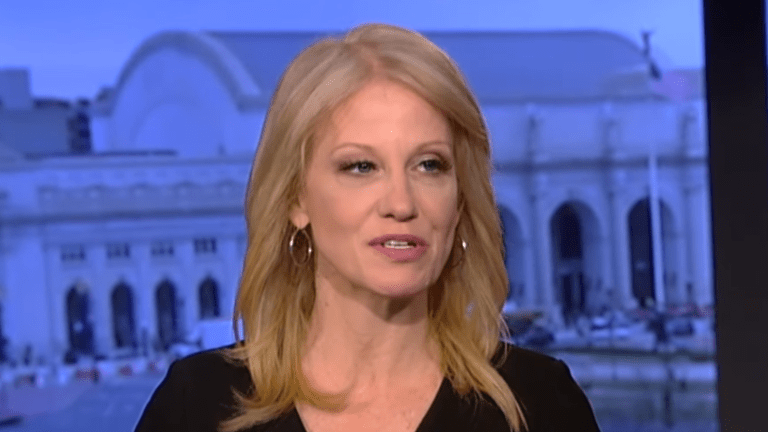 Kellyanne Conway addresses Trump's feud with her husband
Kellyanne Conway has once again addressed the ongoing feud between her boss, President Trump and her husband - George Conway.
Speaking to Fox Business she said:
"George Conway also has been very critical of the president publicly, which is unlike him because he's traditionally been a very private person," Conway said. 
"In 2016, which was known as the 'year of the tweet,' George Conway sent exactly zero tweets. So this is new. And what is also new is not supporting the agenda of the president and my work there."
"I'm not being asked to choose between my marriage and my job," she later added.
Trump hopped on Twitter on Wednesday to once again slam Mr. Conway, saying:
"George Conway, often referred to as Mr. Kellyanne Conway by those who know him, is VERY jealous of his wife's success & angry that I, with her help, didn't give him the job he so desperately wanted. I barely know him but just take a look, a stone cold LOSER & husband from hell!"
But Conway hit back on Thursday morning, saying:
"He lies even when it makes no sense to lie," he tweeted. 
"As one of his lawyers once told me, Trump couldn't be allowed to talk to [special counsel Robert] Mueller because 'he'd lie his ass off.'"
Despite Mrs. Conway's claims that Trump's feud with her husband is not affecting her marriage, the fact that she seems to be publicly taking Trump's side over her husband's must cause more than a little friction behind closed doors.