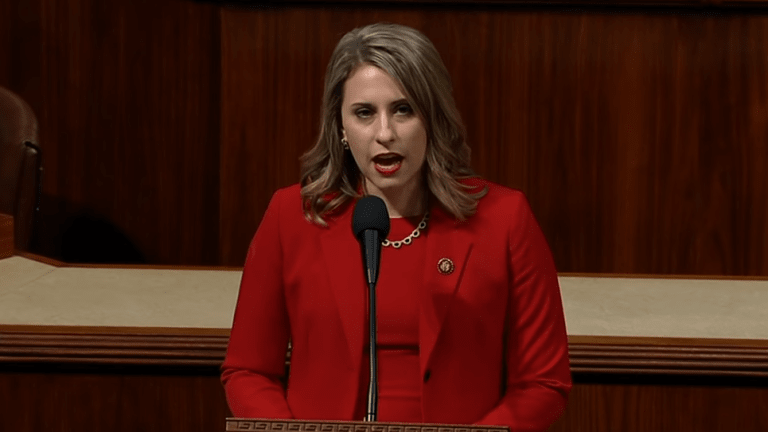 Katie Hill calls out 'double standards' amid ethics scandal
Rep. Katie Hill exited with a bang after delivering a defiant farewell speech on Thursday afternoon.
Last week, Hill resigned after a series of reports sparked a House Ethics Committee investigation.
Hill tweeted on Sunday evening, "It is with a broken heart that today I announce my resignation from Congress. This is the hardest thing I have ever had to do, but I believe it is the best thing for my constituents, my community, and our country." She is expected to step down by the end of this week.
Hill, who is openly bisexual, had fought back against reports of an affair with her legislative director, as well as reports she was in a "throuple" relationship with husband Kenny Heslep and a campaign staffer.
"I'm stepping down, but I refuse to let this experience scare off other women who dare to take risks, who dare to step into this light, who dare to be powerful," Hill said on Thursday.
"The way to overcome this setback is for women to keep showing up, to keep running for office, to keep stepping up as leaders, because the more we show up, the less power they have.
"The mistakes I've made and the people I've hurt that led to this moment will haunt me for the rest of my life," Hill said.
"But I have more to say because this is bigger than me," she added. "I'm leaving now because of a double standard. … I'm leaving because of a misogynistic culture that gleefully consumed my naked pictures, capitalized on my sexuality, and enabled my abusive ex to continue that abuse."