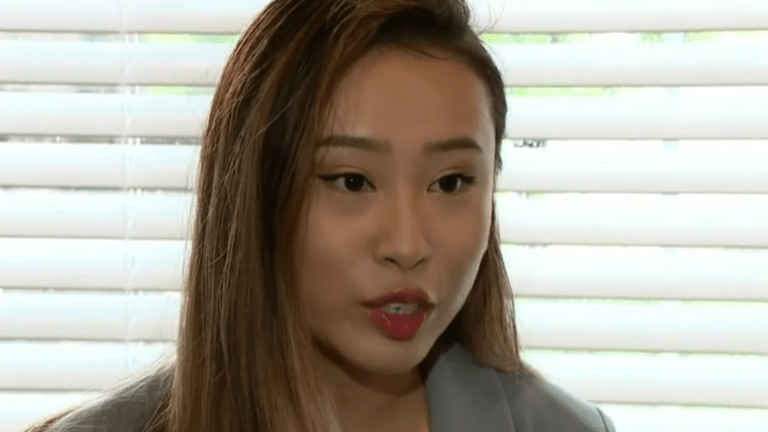 Kathy Zhu Stripped of Miss Michigan 2019 title after Racist Tweets Surface Online
Recently crowned Miss Michigan, Kathy Zhu has been stripped of her title after old racist tweets surfaced online.
Pro-Trump Zhu, posted a screenshot of the letter sent to her from Miss World America, explaining their reasons for the decision.
Michigan's Miss World America state chair Laurie Dejack told Zhu, "It has been brought to the attention of Miss World America' MWA' that your social media accounts contain offensive, insensitive and inappropriate content." 
According to screenshots obtained by the Orlando Sentinel, the first tweet said, "There is a 'try a hijab on' booth at my college campus. So you're telling me that it's now just a fashion accessory and not a religious thing? Or are you just trying to get women used to being oppressed under Islam?"
The second tweet read: "Did you know that the majority of black deaths are caused by other blacks? Fix problems within your own community first before blaming others."
Zhu is a University of Michigan student, majoring in political science and the vice president of the College Republicans group at her school. 
Speaking with the Detroit Free Press, Zhu defended her actions:
"I have seen this happen before," Zhu told the Free Press. "It is just not okay to be prejudiced against people who just have a different political view as you."
Zhu claimed that her comments about the Black community, was not only limited to Blacks:
"This applies for every community," Zhu said. "If there is a problem, fix things in your own community before lashing out at others and trying to find an issue there. That is all I wanted to say. It is not a problem against black people. Obviously I am not racist or stuff like that."
We wonder how long it will be until Fox offers her a job?