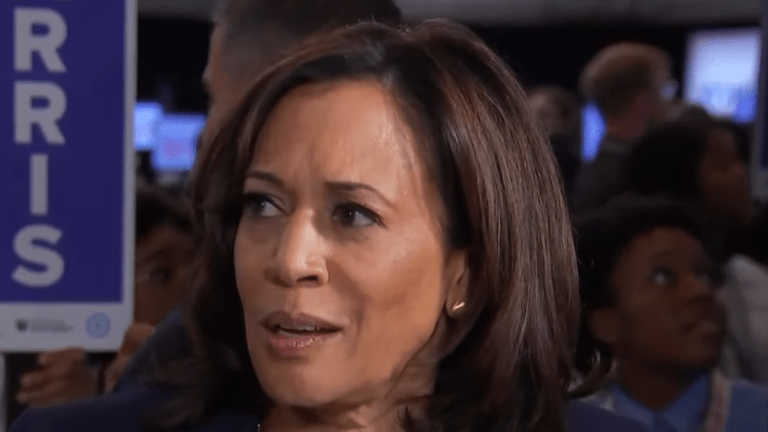 Kamala Harris: Trump is 'tweeting out the ammunition'
Sen. Kamala Harris took aim at President Donald Trump during the Democratic debate on Thursday night when the conversation turned to gun control and recent mass shootings.
"He didn't pull the trigger, but he certainly has been tweeting out the ammunition," Harris said.
In the third debate showdown, Harris did not pull any punches, even drawing a few laughs from the audience:
"Donald Trump, in office, on trade policy ... he reminds me of that guy in 'The Wizard of Oz,' you know, when you pull back the curtain, it's a really small dude," she said, referring to the title character.
"OK," said ABC News's George Stephanopoulos while the crowd laughed. "I'm not even going to take the bait, Senator Harris."
"Oh George, it wasn't about you," Harris told the moderator.
Following the debate, Harris slammed ABC for failing to ask any questions about abortion and reproductive rights.
"The #DemDebate was three hours long and not one question about abortion or reproductive rights," she tweeted.
Fellow Democratic presidential candidate Bernie Sanders appeared to agree with Harris' criticism of the news network:
"We need a health care system that guarantees health care to all people as every other major country does, not a system that provides $100 billion a year in profit for the drug companies and the insurance companies," Sanders said. "And to tell you how absurd the system is, tonight on ABC, the health care industry will be advertising, telling you how bad Medicare-for-all is because they want to protect their profits. That is absurd."