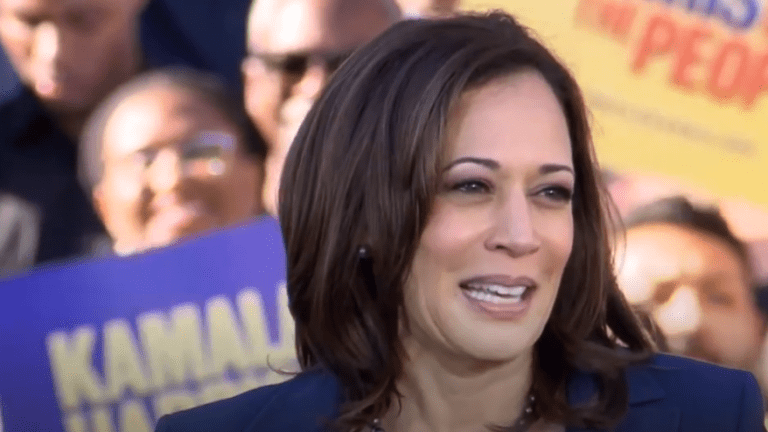 Kamala Harris: "Our American democracy under attack and on the line like never before"
Democratic Sen. Kamala Harris kicked off her campaign for the White House this weekend, vowing to bring unite Americans.
Speaking at the Frank Ogawa Plaza in her hometown of Oakland, she delivered a powerful speech:
"We are here because the American Dream and our American democracy are under attack and on the line like never before. And we are here at this moment in time because we must answer a fundamental question: Who are we? Who are we as Americans? So, let's answer that question to the world and each other right here and right now. America, we are better than this."
"The doubters will say what they always say: It's not your time. The odds are long. It can't be done. But our story has never been written by the doubters or the naysayers," she said. 
"Robert Kennedy said it best: 'Only those who dare to fail greatly can ever achieve greatly.'"
The Democratic nominee presented herself as the leader who can best unite an America that is at an "inflection point."
Harris's presidential campaign will be based in Baltimore and led by Juan Rodriguez, who managed her 2016 Senate campaign and will have a second campaign office in Oakland.
More than 20,000 people showed up to hear Harris' speech, that's over 3,000 more compared to back in February 2007, when then-Illinois Sen. Obama announced his candidacy for the Democratic nomination in Springfield, Ill.