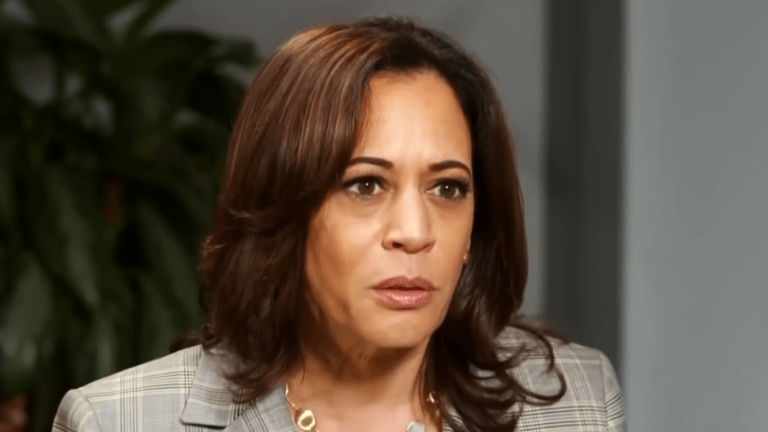 Kamala Harris nabs endorsement from Rep. William Lacy Clay
Sen. Kamala Harris of California has secured an endorsement from Rep. William Lacy Clay, making it her a fourth Congressional Black Caucus member cosign.
Despite the endorsement, Harris is still trailing behind former Vice President Joe Biden who has managed to earn five endorsements from the caucus.
"I have nothing against Vice President Biden," Clay told CNN in an interview. "When he was in office with President Obama, we had a great relationship. We have a great personal relationship. But this is my choice. This is who I feel like I can get behind. She has the skill set to beat Trump and replace him in the Oval Office."
Clay continued:
"Like Obama, I feel as though Kamala Harris is a transformative figure," Clay said to CNN, explaining the timing of his endorsement. "I think the timing is right to signal to the people in my state -- this is who I favor."
Clay is the longest-serving Democrat in Missouri's congressional delegation. His father, William Lacy Clay Sr. is a founding member of the Congressional Black Caucus.
Harris was elated to receive the backing:
"I'm incredibly honored to have Lacy Clay's support," said Harris in a statement. "Lacy's passion for service was inherited from his father and now lives on in his tireless advocacy for the equity and opportunity of all Americans. I look forward to working with him to lift up their voices through this campaign and from the White House."
Biden remains the Democratic frontrunner among the Black community according to a recent poll at 32%. Biden was followed by Massachusetts Sen. Elizabeth Warren at 15%, Vermont Sen. Bernie Sanders at 14%, California Sen. Kamala Harris at 8% and South Bend, Indiana, Mayor Pete Buttigieg at 5%.