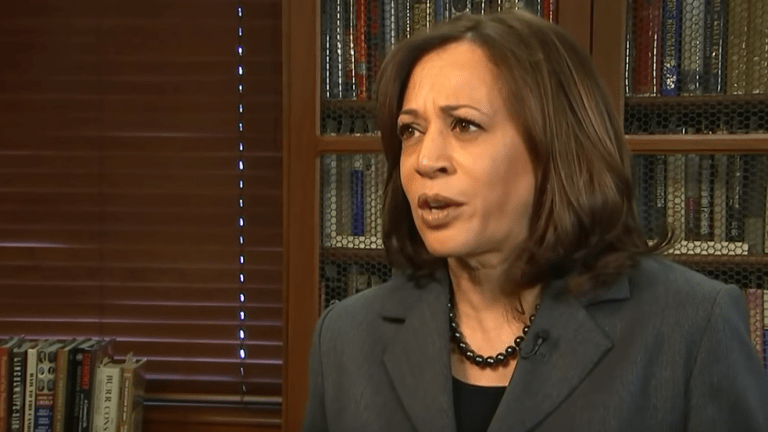 Kamala Harris' father accuses daughter of playing "identity politics"
Sen. Kamala Harris may have won a hoard of new supporters following her interview on The Breakfast Club, but her own father has reportedly slammed the interview and accused her of playing "identity politics."
According to JamaicaGlobalOnline.com, the Democrats father issued the following statement on his daughter's now infamous interview:
"My dear departed grandmothers(whose extraordinary legacy I described in a recent essay on this website), as well as my deceased parents , must be turning in their grave right now to see their family's name, reputation and proud Jamaican identity being connected, in any way, jokingly or not with the fraudulent stereotype of a pot-smoking joy seeker and in the pursuit of identity politics. Speaking for myself and my immediate Jamaican family, we wish to categorically dissociate ourselves from this travesty."
During her Breakfast Club interview, the senator boasted about smoking weed during her college days, even stating:
"Half my family's from Jamaica. Are you kidding me?"
But her father remains unimpressed with her attempts to exploit her Jamaican roots:
 "As a child growing up in Jamaica, I often heard it said by my parents and family friends 'member whe you come fram' (remember from where you came). To this day I continue to retain the deep social awareness and strong sense of identity which that grassroots Jamaican philosophy fed in me. As a father, I naturally sought to develop the same sensibility in my two daughters." Mr. Harris continued.
"My message to them was that the sky is the limit on what one can achieve with effort and determination and that in the process, it is important not to lose sight of those who get left behind by social neglect or abuse and lack of access to resources or 'privilege'."