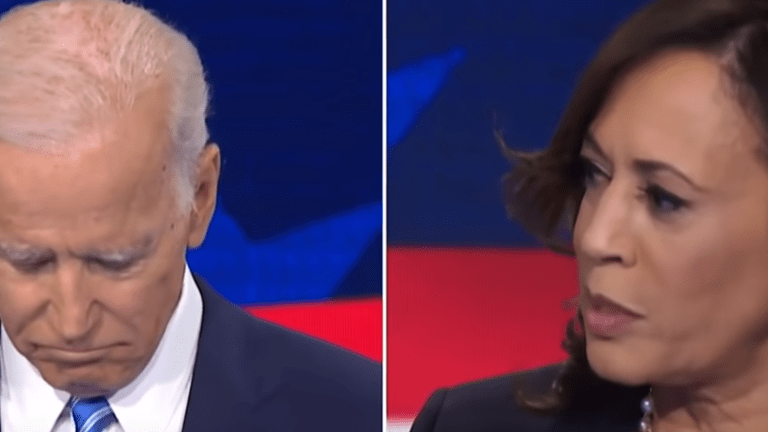 Kamala Harris calls out Joe Biden over Praise of Segregationist Senators
Sen. Kamala Harris did not hold back during the second Democratic primary debate, where she called former Vice President to task over his defense of segregationist senators.
Biden received backlash after he fondly recalled fond working relationships with segregationists in the Senate, which drew ire from members of the Democratic party, including Cory Booker. He then later declined to apologize and defended his record on civil rights. 
"They know better," Biden told reporters at a recent fundraiser per The Times. "Apologize for what? Cory should apologize. He knows better. There's not a racist bone in my body; I've been involved in civil rights my whole career. Period. Period. Period."
But Harris was not here for Biden's arrogance, and let him know where she stands on the issue during the debate:
"As the only black person on this stage, I would like to speak on the issue of race," she began. "So on the issue of race, I couldn't agree more that this is an issue that is still not being talked about truthfully and honestly," she began, recalling how as a child, a neighbor would not let her children play with her and her sister because of the color of their skin. 
She then turned to Biden:
"I do not believe you are a racist," she said. "I agree with you when you commit yourself to the importance of finding common ground. But I also believe, and it's personal, and it was hurtful to hear you talk about the reputations of two United States senators who built their reputations and careers on the segregation of race in this country." 
Adding, "It was not only that, but you also worked with them to oppose bussing, and there was a little girl in California who was part of the second class to integrate her public schools, and she was bussed to school every day," she said. "That little girl was me."