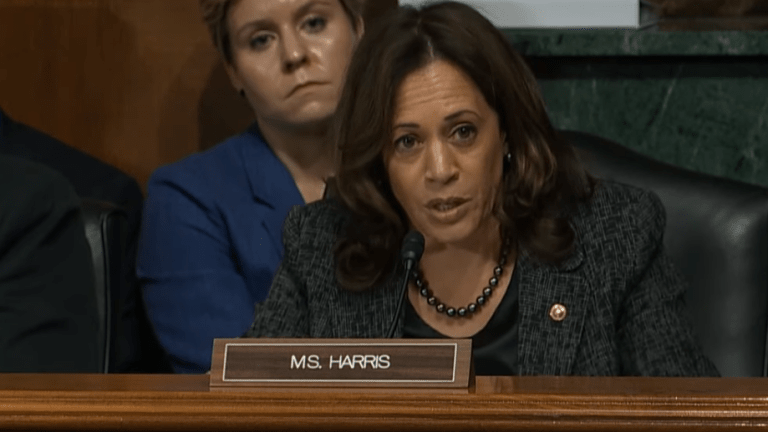 Kamala Harris apologizes for laughing at "mentally retarded" comments on Trump
Sen. Kamala Harris has issued an apology after one of her supporters called President Donald Trump "mentally retarded," and she laughed at a campaign event on Friday.
The supporter asked her "in the next one year, to diminish the mentally retarded action of this guy?"
Harris then responded: "Well said, well said," and praised the man for "having the courage to stand up."
The clip was shared online by disabled health advocate Kendally Brown and drew criticism from the general public, who slammed her for inadvertently condoning the slur.
"When my staff played the video from my town hall yesterday, it was upsetting. I didn't hear the words the man used in that moment, but if I had I would've stopped and corrected him. I'm sorry. That word and others like it aren't acceptable. Ever," Harris wrote on Twitter.
During an appearance on NBC News, she went a step further:
"Let me just be really clear. I would never condone that kind of language being spoken by anybody about anybody. It is offensive. I have worked my entire career to do a number of things, including ensure our disability community the dignity and rights that they deserve.
"I would never condone anyone using that word in any way shape or form, even against the guy I am running against. Period," she continued.
Harris remains one of the front-runners in Democratic primaries, alongside former Vice President Joe Biden and Elizabeth Warren.
Trump is yet to apologize for dozens of offensive remarks he's made throughout his presidency.