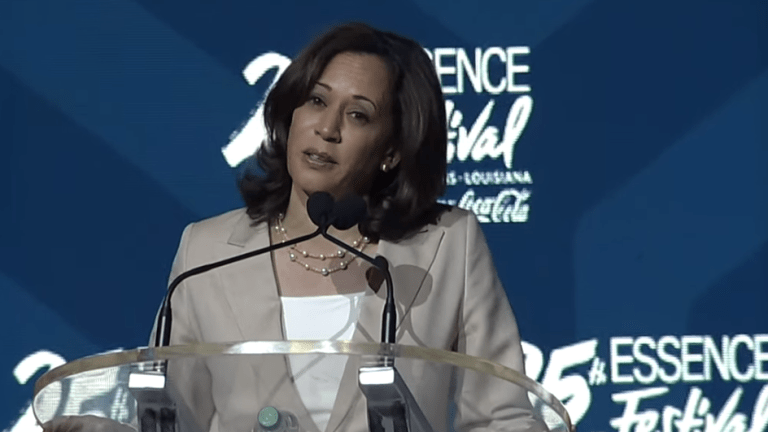 Kamala Harris Announces $100B Ownership Plan for Black Families
Sen. Kamala Harris continues to capitalize on her upswing from the Black votes by announcing her plan to launch a $100 billion homeownership plan for Black families.
In her plan, Harris cites Home Owners' Loan Corporation's practice of identifying neighborhoods, often majority Black communities, as areas that banks should not lend to. Black veterans also suffered heavily as under the G.I. Bill, private lenders, were free to refuse mortgages and loans to Black borrowers.
"A typical black family has just $10 of wealth for every $100 held by a white family," Harris said in New Orleans at Essence Festival per Politico. "So we must right that wrong and, after generations of discrimination, give black families a real shot at homeownership—historically one of the most powerful drivers of wealth in our country."
The $100 billion investment would provide at least 4 million families/individuals living in federally-supported or renting housing in these historically red-lined communities with down payment and closing cost assistance.
"Join me as we right what is wrong and write the next chapter of history in our country," Harris said. "The fight of black women has always been fueled and grounded in faith and in the belief of what is possible."
Harris also intends to change the way that credit reporting agencies calculate their scores. Currently, credit scores are based on payment history credit cards, auto loans, and mortgages, etc. Black communities are often blocked from acquiring such things. Harris' plan would require credit reporting agencies to include rent, phone bill, and utility payments in their calculations as well.