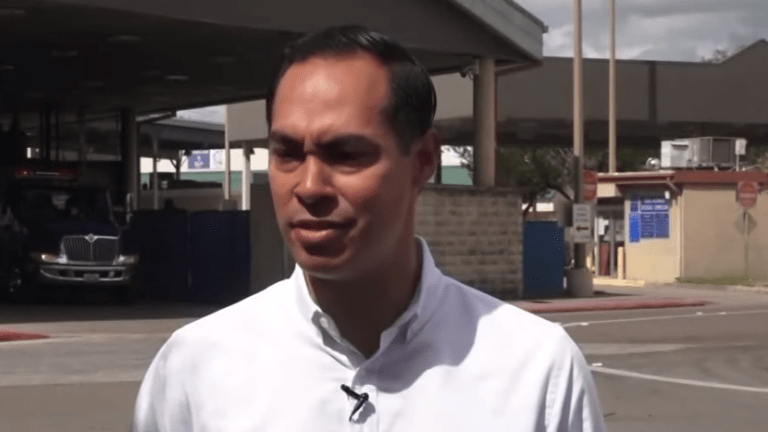 Julián Castro escorts LGBTQ and disabled asylum seekers across Mexican border
Presidential candidate Julián Castro escorted a group of asylum seekers across the border bridge from Texas back to Mexico, where they had been sent under the Trump's 'Remain in Mexico' policy.
"Hours after we were told LGBT and disabled asylum seekers would have their cases heard, they have been returned to Mexico. By law, these migrants are supposed to be exempt from the Remain in Mexico policy—but [Customs and Border Protection] had decided to ignore their due process. Outrageous," Castro tweeted.
Castro escorted the migrants of whom eight were gay and lesbian asylum seekers from Cuba, Guatemala, and Honduras. He also escorted a deaf Salvadoran woman and her three relatives. 
More than 50,000 asylum seekers have been sent to Mexico to await the outcome of their U.S. immigration court cases since the Remain in Mexico policy began in January. 
U.S. Customs and Border Protection officials initially said "vulnerable" migrants would be exempted from the program, which should include the LGBTQ community, disabled, and pregnant asylum seekers - but they are still being returned to Mexico.
"It flies in the face of the tradition in the United States of allowing people seeking asylum to make that claim and to remain in the safety of the United States instead of having to be in places like Matamoros," Castro said. "A lot of families along the border who are part of this MPP program have been subjected to violence, some have been kidnapped, some have been extorted, some have been treated a lot worse than what they were fleeing from."