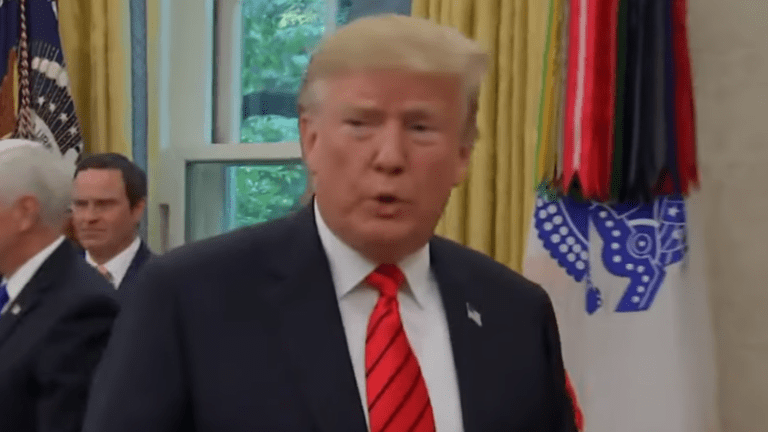 Judge blocks California law requiring Trump to release tax returns to appear on ballot
A federal judge in California has blocked a state law that requires candidates for president to disclose income tax returns before their names can appear on the state's primary ballot.
US District Judge Morrison C. England Jr. of the Eastern District of California wrote "while this Court understands and empathizes with the motivations that prompted California" to pass the law, "the Act's provisions likely violate the Constitution and the laws of the United States." 
The judge also wrote that is was not the court's place "to decide whether a tax return disclosure requirement is good policy or makes political sense."
The decision is a win for Trump, who has fought long and hard to keep his tax returns away from prying eyes. 
We wonder what he could be hiding?
California Gov. Gavin Newsom signed a law in July that requires all presidential candidates to hand over five years' worth of income tax filings by November in order to secure a spot in the March 3 primary, but the new law does not bar a candidate from appearing on the general election ballot in 2020. 
"These are extraordinary times, and states have a legal and moral duty to do everything in their power to ensure leaders seeking the highest offices meet minimal standards, and to restore public confidence," Newsom said in a statement. "The disclosure required by this bill will shed light on conflicts of interest, self-dealing, or influence from domestic and foreign business interest."
It is thought that Newsome will appeal the recent decision in court.