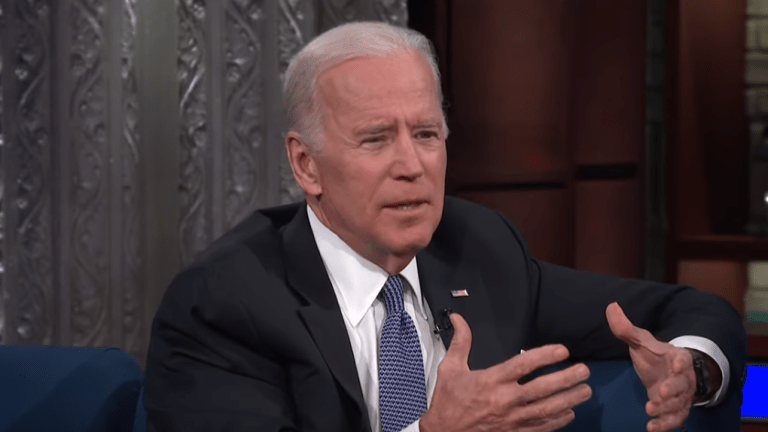 Joe Biden vows to respect women's personal space amid new allegations
Former Vice President Joe Biden has promised to respect women's personal space amid new allegations that he touched several women and men inappropriately.
Biden has been accused of hugging and touching women inappropriately and even of smelling their hair, all things he claims he did not realize were crossing the line.
"Social norms are changing. I understand that, and I've heard what these women are saying. Politics to me has always been about making connections, but I will be more mindful about respecting personal space in the future. That's my responsibility and I will meet it," Biden said.
The new allegations have seen Trump offer an olive branch to Biden (most likely in jest.)
"He's being taken care of pretty well by the socialists. They got to him," Trump said of Biden at a National Republican Congressional Committee on Tuesday.
"I was going to call him. I don't know him well. I was going to say, 'Welcome to the world, Joe. You having a good time, Joe? Are you having a good time?'"
The allegations come just as it was speculated that Biden would soon be announcing that he will officially be running for president. Before the controversy, it is thought that Biden would be the Democratic frontrunner. His decision now seems to hang on how well the country is able to move from the scandal.
But Speaker of the House, Nancy Pelosi does not believe that the noise will drown out Biden's hopes to run in 2020.
"He has to understand in the world that we're in now that people's space is important to them, and what's important is how they receive it and not necessarily how you intended it," Pelosi said in an interview with 'Politico's Playbook'.
"I don't think it's disqualifying," she added.