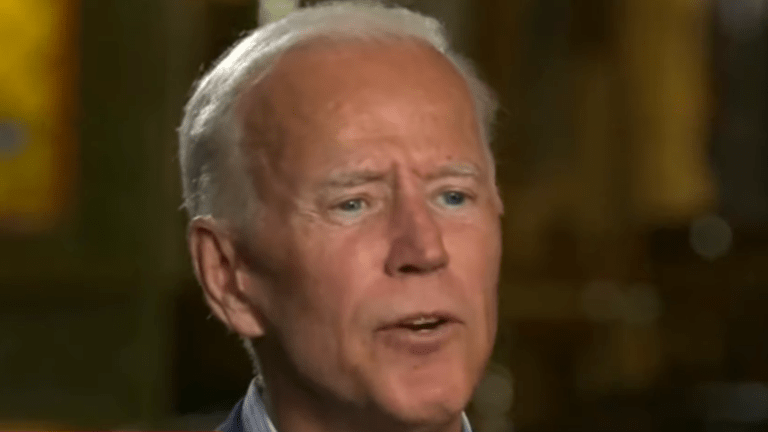 Joe Biden Praises Progressive Congresswomen Following Trump's Racist Attacks
As the fallout from Trump's racist tweets continues, former Vice President Joe Biden has spoken out in praise of the four progressive Congresswomen verbally attacked by the president.
Last week, Trump told Alexandria Ocasio-Cortez (D-N.Y.), Ilhan Omar (D-Minn.), Ayanna Pressley (D-Mass.) or Rashida Tlaib (D-Mich.) to "go back" to their "crime-infested countries" in a scathing rant on Twitter.
During a recent interview with MSNBC, Biden praised the rising politicians:
"Look, I campaigned in 24 states for 69 people. I campaigned for virtually every member who beat a Republican to win back the House. They've come to me, over 20 of them, and saying, 'Please, please, keep us moving forward. I didn't run saying I'd never talk to a Republican,'" Biden said.
"AOC is brilliant, and the other three women we're talking about are really smart, but they are the exception rather than the rule," Biden continued. "If you listen to the guys and women in your business, they say, 'That's the majority of people who got elected.' We need that kind of energy, but that's not the majority of Democrats who got elected last time."
Speaker of the House Nancy Pelosi has publicly and privately scolded the progressive Democrats, which has increasingly isolated them from both parties.
"I think the freshmen, particularly AOC, is smart as hell, really bright, and really a value added to the party in terms of her pushing the edges and pushing and pushing," Biden said. "But Nancy knows what she's doing. Nancy understands that it is, you know, there's a ... sum total in the Congress of 535 folks. You've got to get them all moving in the right direction. You've got to get them moving."