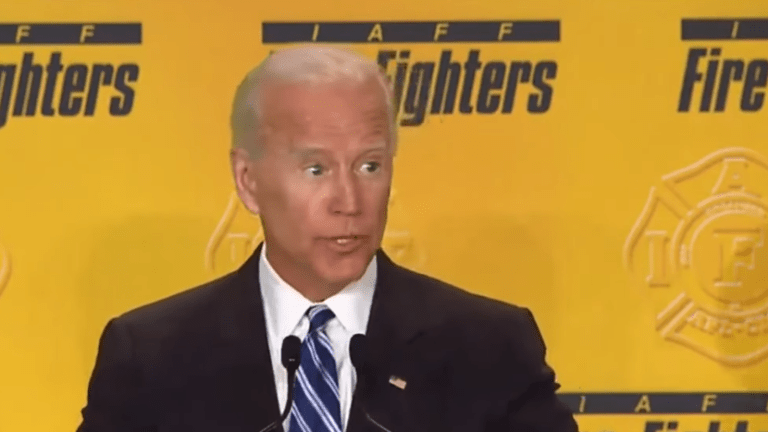 Joe Biden looks set to announce his 2020 presidential run
Former Vice President Joe Biden looks set to announce that he will be running for president in 2020.
At a rally in front of the International Association of Fire Fighters, who were reportedly chanting "Run, Joe, Run!" he said:
"I appreciate the energy you showed when I came up here. Save it a little longer - I may need it in a few weeks." Biden said. "Be careful what you wish for."
"In America everybody gets a shot," Mr. Biden said told the crowd. "That's what the next president of the United States needs to understand and that's what I don't think this current president understands at all."
Biden was a Senator for the state of Delaware for over 30 years before he became vice president under President Barack Obama. 
"There is no reason why we can't own the 21st century. And the rest of the world needs us to lead. It is time," he continued, "to get up and remember who the hell we are. "
Behind the scenes, close sources of Biden's have told multiple outlets that he would be running.
Democratic Sen. Christopher Coons told CBS on Monday that he thinks Biden will run.
"If he gets in, he's the front-runner," he said.
"He's the standard that others will have to measure up to in terms of policy knowledge, in terms of his ability to run a presidential campaign, and folks who are close to him in the polls will have to compare themselves to Biden's strengths."