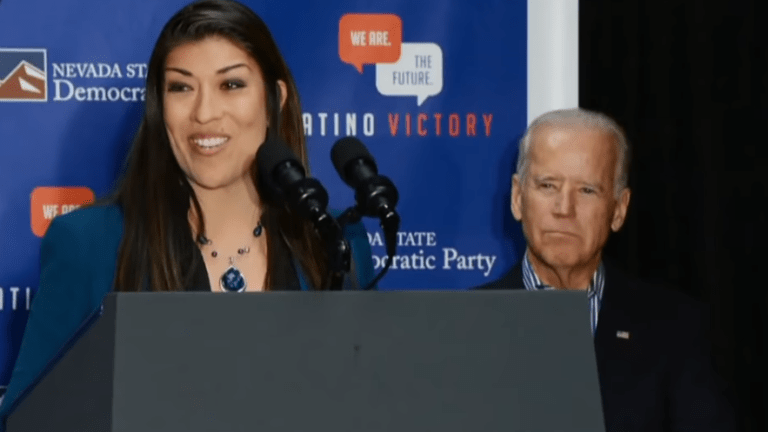 Joe Biden denies misconduct allegations
Former Vice-President Joe Biden has denied allegations of misconduct which look set to ruin his pending announcement of his presidential run.
Lucy Flores, a former Nevada Assembly member, and a Democrat, accused Biden of kissing her on the back of her head at a campaign event.
Flores published an essay on Friday on 'The Cut,' in which she wrote:
"As I was taking deep breaths and preparing myself to make my case to the crowd, I felt two hands on my shoulders. I froze. "Why is the vice-president of the United States touching me?"
She continued: "I felt him get closer to me from behind. He leaned further in and inhaled my hair. I was mortified. I thought to myself, "I didn't wash my hair today and the vice-president of the United States is smelling it. And also, what in the actual f*ck? Why is the vice-president of the United States smelling my hair?" He proceeded to plant a big slow kiss on the back of my head. 
"My brain couldn't process what was happening. I was embarrassed. I was shocked. I was confused. There is a Spanish saying, "tragame tierra," it means, "earth, swallow me whole." I couldn't move and I couldn't say anything. I wanted nothing more than to get Biden away from me. My name was called and I was never happier to get on stage in front of an audience."
Biden issued a statement on Sunday where he vowed to "pay attention" to Flores but claimed that he does not remember the incident she wrote about.
"In my many years on the campaign trail and in public life, I have offered countless handshakes, hugs, expressions of affection, support and comfort. And not once - never - did I believe I acted inappropriately," the statement reads.
"But we have arrived at an important time when women feel they can and should relate their experiences, and men should pay attention. And I will," he added.