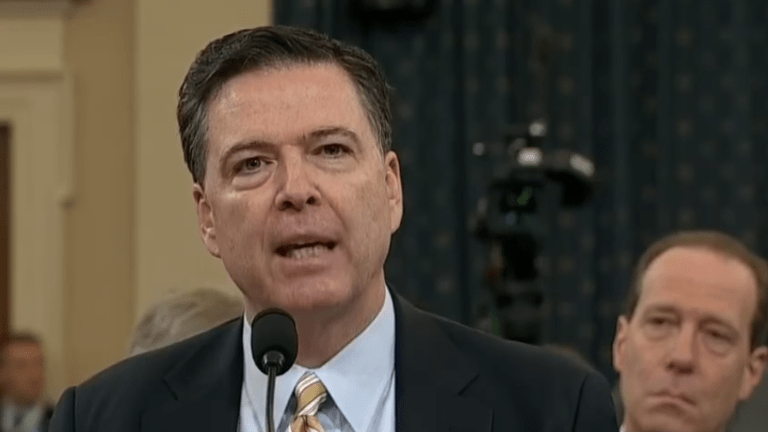 James Comey slams Trump as a "liar" in new op-ed
Former FBI Director James Comey has accused President Donald Trump of telling "dumb lies" to attack the FBI and investigations of his 2016 campaign in a blistering op-ed published by the Washington Post.
"Russia engaged in a massive effort to interfere in the 2016 presidential election. Near as I can tell, there is only one U.S. leader who still denies that fact. The FBI saw the attack starting in mid-June 2016, with the first dumping of stolen emails," Comey wrote. "In late July, when we were hard at work trying to understand the scope of the effort, we learned that one of Trump's foreign policy advisers knew about the Russian effort seven weeks before we did."
He continues, "As director, I was determined that the work would be done carefully, professionally and discreetly. We were just starting. If there was nothing to it, we didn't want to smear Americans. If there was something to it, we didn't want to let corrupt Americans know we were onto them. So, we kept it secret. That's how the FBI approaches all counterintelligence cases."
He then details his role in the Russia investigation and hoots down the presidents of treason.
"But go ahead, investigate the investigators, if you must. When those investigations are over, you will find the work was done appropriately and focused only on discerning the truth of very serious allegations. There was no corruption. There was no treason. There was no attempted coup. Those are lies, and dumb lies at that. There were just good people trying to figure out what was true, under unprecedented circumstances," he concludes the editorial.