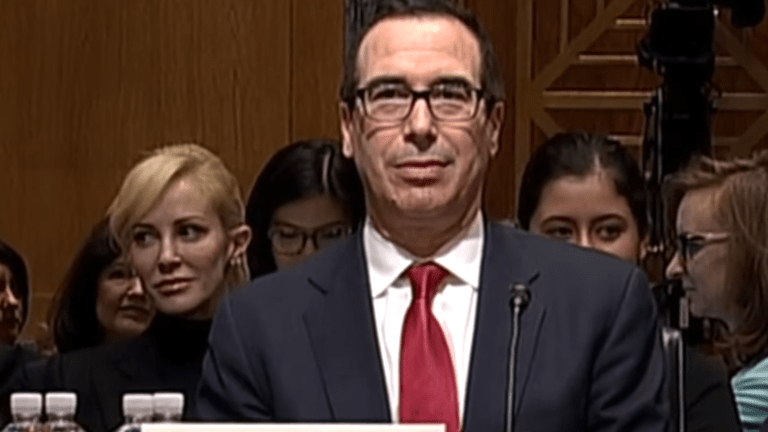 IRS says  Social Security recipients will automatically get stimulus checks without filing returns
The IRS has announced that recipients of Social Security can receive stimulus checks without filing their tax return -- reversing a previous requirement as part of the government's coronavirus response package.
"Social Security recipients who are not typically required to file a tax return ... will receive their payment directly to their bank account," Treasury Secretary Steve Mnuchin announced Wednesday evening, noting that they will not have to take any action.
The news comes after lawmakers pressed the IRS to drop the provision.
"This filing requirement would place a significant burden on retired seniors and individuals who experience disabilities, especially given the current unavailability of tax filing assistance from Volunteer Income Tax Assistance and Tax Counseling for the Elderly programs during the COVID-19 crisis," said a letter from more than three-dozen Democratic senators.
The $2.2. trillion stimulus package will set aside recovery funds for workers and businesses, and provide a one-time payment of up to $1,200 to adults and $500 per child.
The Treasury Department now says that Social Security recipients will have their information taken from SSA-1099 and RRB-1099 forms.
According to the Washington Post, more than 15 million Americans on Social Security do not file an annual tax return because their income is so low, according to the Center on Budget and Policy Priorities.
But some lawmakers still feel that the bill has not considered elderly citizens are those with disabilities.
GOP Sen. Josh Hawley of Missouri took to Twitter to air his concerns.
"Despite language Congress passed in #COVIDー19 relief bill to ensure Social Security beneficiaries would NOT have to file taxes to receive direct relief, IRS issued guidance saying seniors DO have to file taxes. That's ridiculous. IRS should follow the law that Congress passed," he wrote.