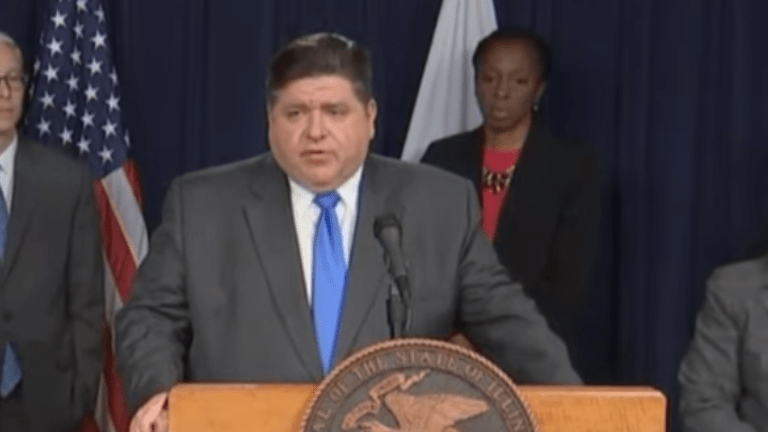 Illinois governor says 'it's a wild west' for medical supplies
Illinois Gov. J.B Pritzker claimed on Sunday that states have resorted to competing against one another for medical supplies amid the COVID-19 and that it's all down to President Donald Trump.
"We're competing against each other. We're competing against other countries. You know, it's a wild west, I would say, out there. And indeed, we're overpaying, I would say, for (personal protective equipment), because of that competition," Pritzker said during an appearance on State of the Union.
"This should have been a coordinated effort by the federal government."
According to top healthcare officials, the country is running low on crucial medical supplies such as masks, gowns and gloves as the numbers of patients testing positive for the virus continue to rise.
FEMA Administrator Peter Gaynor was interviewed on Sunday about the crisis where he said, "The demand on these critical items is not only nationally, it's globally."
 Gaynor continued, "So, we've been shipping. We shipped today, we're going to ship tomorrow. We're linking supplies, not only from the national stockpile, but from vendors and commercial donations. And it's just not about the federal government buying it. It's also about those hospitals and other facilities, governors that, if you find it on the market, go ahead and buy it. FEMA will reimburse you for it."
Pritzker that although the support from FEMA is welcome, the state is still under-supplied, and things will only continue to get worse unless a more permanent solution is reached.
"So we're out on the open market, competing for these items that we so badly need, and we're succeeding in some ways," he said. "But we still need more. So I've got people on the phones, working the phones, calling across the world, frankly, to get this stuff shipped to Illinois."