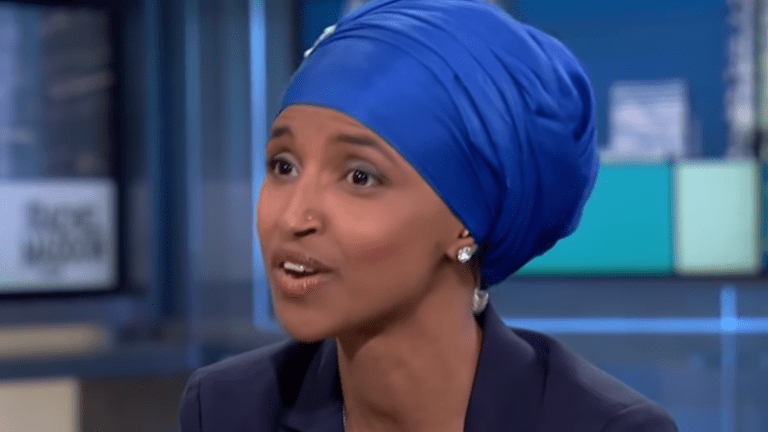 Ilhan Omar slammed over Israel tweet
Rep. Ilhan Omar, D-Minn. is at the center of backlash after she accused the GOP of taking donations in return for support of Israel.
Omar then tweeted that AIPAC — The American Israeli Public Affairs Committee — was paying politicians to support Israel.
Omar received heat from not only Republicans but Democrats for her accusation. Even former first daughter Chelsea Clinton weighed in on her remarks.
Jersey Rep. Josh Gottheimer also tweeted:
"For nearly two weeks, Rep. @IlhanMN has avoided meeting with me to discuss why anti-Semitic tropes like these are hurtful to so many Americans. There is absolutely no place for this rhetoric in Congress -- or anywhere."
"There is no place in our country for anti-Semitic comments. I condemn them whatever the source. To suggest members of Congress are 'bought off' to support Israel is offensive and wrong," Rep. Donna Shalala tweeted.
AIPAC, a non-profit which promotes  a  pro-Israel message in Washington, D.C., responded to Omar, tweeting that it is "proud that we are engaged in the democratic process to strengthen the US-Israel relationship."
"Our bipartisan efforts are reflective of American values and interests," the group's tweet continued. "We will not be deterred in any way by ill-informed and illegitimate attacks on this important work."
But not everyone is against Omar. Democratic Rep. Dan Kildee of Michigan said he did not feel that Omar's tweets were anti-Semitic.
"We ought to be careful not to construe in that anything other than a concern about the fact that money has undue influence on political decision-making," he said.